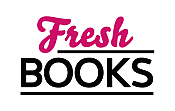 Close out December with great reads
"I think my heart just melted in Antarctica"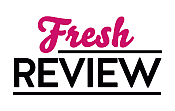 Reviewed by Karen Siddall
Posted July 2, 2020

Eighty-five-year-old Veronica McCreedy lives a comfortable, sedate, settled life in a mansion on the western coast of Scotland. Although she is beginning to have moments of forgetfulness, she does not suffer fools gladly. Still, she enjoys her ordered days directing the activities of her daily woman, Eileen, walking along the coast, picking up other people's litter, Darjeeling tea, and a particularly interesting weekly nature program. This week begins a series on all the different species of penguins.
But when Eileen uncovers a locked, wooden box Veronica had tucked deep out of sight in a room used for storage, Veronica succumbs to the desire to reexamine the contents: mementos from her life as a young teen during the London Blitz. The memories unsettle her already wobbly equilibrium with thoughts of her own mortality and the legacy she wants to leave behind.
Believing all these years that she was alone in the world without a single family member, Veronica is surprised to learn that she has a grandson. The grandson, Patrick, is also unaware of her, having been orphaned at the age of six. He is a goodhearted young man of 27, but unemployed, and his girlfriend has just left him. Without her income, he's also lost his apartment and is temporarily staying in a tiny, grim bedsit, which is where Veronica finds him after very little notice of her impending arrival. First impressions, on both sides, are not good.
Patrick curious to know about his father and grandmother awkwardly reaches out again, but Veronica, convinced his motives are financial, demurs. She's become enamored with the plight of the penguins in Antarctica and desires to endow the cash-strapped research efforts ongoing there on Locket Island. However, before she writes her will, she wants to check out the project in person and verify its worthiness for all her millions despite the scientists' insistence that their field station is utterly unsuitable for a tourist.
I absolutely loved HOW THE PENGUINS SAVED VERONICA by Hazel Prior and the feelings about it that I'm still having about it. Told with alternating points-of-view, readers get the inner voice of both Veronica and Patrick as they navigate lives that have handed them lemons. Veronica is a bulldozer, and Patrick is gentle and wounded, directionless, but possessing talents, he's left untapped. Veronica's past is slowly revealed, connecting it to Patrick's. It was interesting to watch these two from generations separated by time and life experiences gradually work around their differences. There are many touching, emotional interludes, but the fun ones, with Veronica manipulating things to get what she wants, move the story delightfully along. And then there are the penguins, lively and joyous, the harsh conditions in which they thrive, and the three, passionate scientists on the island, all different in their ways of coping with the looming defunding of their work. HOW THE PENGUINS SAVED VERONICA is a compelling, well-told story, one I can highly recommend, about the renewal of faith in other people and the making of a family.
SUMMARY
A curmudgeonly but charming old woman, her estranged grandson, and a colony of penguins proves it's never too late to be the person you want to be in this rich, heartwarming story from the acclaimed author of Ellie and the Harpmaker.

Eighty-five-year-old Veronica McCreedy is estranged from her family and wants to find a worthwhile cause to leave her fortune to. When she sees a documentary about penguins being studied in Antarctica, she tells the scientists she's coming to visit--and won't take no for an answer. Shortly after arriving, she convinces the reluctant team to rescue an orphaned baby penguin. He becomes part of life at the base, and Veronica's closed heart starts to open.

Her grandson, Patrick, comes to Antarctica to make one last attempt to get to know his grandmother. Together, Veronica, Patrick, and even the scientists learn what family, love, and connection are all about.
---
What do you think about this review?
Comments
No comments posted.

Registered users may leave comments.
Log in or register now!