"The perfect mystery for your summer reading list!"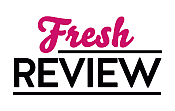 Reviewed by Laura Mueller
Posted July 2, 2020

Thriller Psychological | Thriller Crime
Ryan is a loving dad to adorable baby Henry, and a husband to his smart and practical wife Amanda. He enjoys playing a game of basketball with friends and posting perfectly-filtered photos of his life and family to Instagram. He is a VP at a small PR firm and is par- owner in a bar called The Pig. He is also a criminal and he is getting blackmailed for it. Ryan's life gets turned upside-down when he finds himself uncovering a murder because a recently-resurfaced college friend demanded his help. What follows in David Bell's THE REQUEST is Ryan's race against time to figure out who the real murderer is and who, within his close circle, he can really trust.
Ryan is a likable antihero with a deterministic philosophy who always seems to find himself in the wrong place at the wrong time. He often justifies his actions indicating that he 'felt he had no choice' or couldn't do what he really wanted to because of some particular circumstance. With a moral compass that is a bubble off-plumb, Ryan often finds himself between a rock and a hard place. You'll often find yourself thinking (or yelling) 'No! No! Ryan! Don't do it!' before he does something that has you shaking your head, then speeding through the rest of this novel faster than a flipbook to figure out what happens next.
If you love reading books you just can't seem to put down, you'll appreciate Bell's mastery in structuring this story. THE REQUEST is comprised of many short chapters-- and the pace ofeach one quickens as the level of urgency and intensity of the situation escalates. Each chapter generally closes with a cliff-hanger or a carrot dangled just out of your reach to keep you chasing after the story.
Social media presence and the desire for validation from others are consistently connected to Ryan's amateur investigation and character growth. However, Bell's exploration of the ills of spending too much time using social media can at times seem unnaturally forced into the narrative. You may also find yourself frustrated that you can't figure out the real murderer's identity before it is revealed as you don't have all the clues you would need to solve the mystery until the very end.
On the whole, if you enjoy fast-paced thrillers full of untrustworthy and suspicious characters, multiple red herrings keeping you on your toes, and being completely surprised by an unexpected conclusion, you should absolutely add David Bell's THE REQUEST to your summer reading list this year.
SUMMARY
When a man agrees to do a favor for a friend, he gets more than he bargained for as he becomes embroiled in a woman's murder in this new thriller from the USA Today bestselling author of Layover.

Ryan Francis has it all—great job, wonderful wife, beautiful child—and he loves posting photos of his perfect life on social media. Until the night his friend Blake asks him to break into a woman's home to retrieve incriminating items that implicate Blake in an affair. Ryan refuses to help, but when Blake threatens to reveal Ryan's darkest secret—which could jeopardize everything in Ryan's life—Ryan has no choice but to honor Blake's request.

When he arrives at the woman's home, Ryan is shocked to find her dead—and just as shocked to realize he knows her. Then his phone chimes, revealing a Facebook friend request from the woman. With police sirens rapidly approaching, Ryan flees, wondering why his friend was setting him up for murder.

Determined to keep his life intact and to clear his name, Ryan must find the real murderer—but solving the crime may lead him closer to home than he ever could have imagined.
---
What do you think about this review?
Comments
No comments posted.

Registered users may leave comments.
Log in or register now!