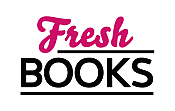 Get a great read for October
"An absorbing and exciting mystery, family drama, and thriller all in one!"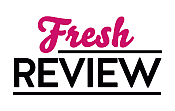 Reviewed by Karen Siddall
Posted July 2, 2020

Twenty-three years ago, Erin Flaherty moved from Long Island to Dublin, Ireland, for a fresh start, and disappeared, never to be seen or heard from again. Her cousin, Maggie D'Arcy, flew over to try and find her, but even with Ireland's national police force, the Garda Siochana, investigating, her amethyst-studded Claddagh necklace was the only thing ever found--until now. Another young woman has disappeared in the same vicinity under similar circumstances. During the ensuing search, a scarf thought to belong to the missing Erin is found. Erin's still-grieving father asks Maggie, now a celebrated homicide detective, to return to Dublin and follow up the new lead and re-examine the evidence gathered all those years before.
THE MOUNTAINS WILD is an absorbing and exciting mystery, family drama, and thriller all in one. The mystery involved was engrossing. The victims are random, taken out of the blue, and without a visible pattern. There are no definitive pieces of evidence or suspects of particular note. The tale unfolds in alternating time frames--events occurring at the time of Erin's initial disappearance and those of the present and Maggie's renewed investigation beginning with the latest disappearance and discovery of Erin's distinctive butterfly scarf, but the result is clock-ticking tense. A young woman's life in on the line, and as the days go by, the chances of finding her alive become smaller and smaller.
I liked that the main character, Maggie, was an experienced, mature homicide detective who had gone on to live a full life since Erin's disappearance, having married, had a child, divorced, and built a successful career. She has her life together, but this latest discovery gives her a second chance to set some things from the past right. I liked that she'd maintained the connection with the original investigating detective over the ensuing years and that it was a proper, working relationship with a colleague, not a cliched romantic entanglement.
The new investigation takes Maggie to numerous places and situations in Dublin and the surrounding countryside, and the freshness of the descriptions make the settings come to life. The country itself is history-laden, and there are bits of the past sprinkled throughout because of relevancy to the investigation.
I was engaged in this story from the first and highly recommend THE MOUNTAINS WILD to fans of Tana French's Dublin Murder Squad series and mystery readers that like a tension-building tale with a strong female protagonist.
SUMMARY
In a series debut for fans of Tana French and Kate Atkinson, set in Dublin and New York, homicide detective Maggie D'arcy finally tackles the case that changed the course of her life.

Twenty-three years ago, Maggie D'arcy's family received a call from the Dublin police. Her cousin Erin has been missing for several days. Maggie herself spent weeks in Ireland, trying to track Erin's movements, working beside the police. But it was to no avail: no trace of her was ever found.

The experience inspired Maggie to become a cop. Now, back on Long Island, more than 20 years have passed. Maggie is a detective and a divorced mother of a teenager. When the Gardaí call to say that Erin's scarf has been found and another young woman has gone missing, Maggie returns to Ireland, awakening all the complicated feelings from the first trip. The despair and frustration of not knowing what happened to Erin. Her attraction to Erin's coworker, now a professor, who never fully explained their relationship. And her determination to solve the case, once and for all.

A lyrical, deeply drawn portrait of a woman - and a country - over two decades - The Mountains Wild introduces a compelling new mystery series from a mesmerizing author.
---
What do you think about this review?
Comments
No comments posted.

Registered users may leave comments.
Log in or register now!