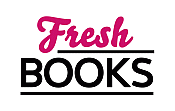 Hot, sizzling reads for July
"Hot cowboys, tender moments, electric chemistry, and great storytelling!"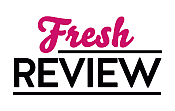 Reviewed by Miranda Owen
Posted June 27, 2020

COWBOY STRONG is the seventh book in Carolyn Brown's "Longhorn Canyon" series. This is a great book for readers who enjoy the "second chance at romance" and "fake romance that turns real" tropes. Alana Carey's father only has about six months to live. It's been just the two of them for years and she's understandably heartbroken. His last wish is to see her married and with somebody to share her life with. With such a limited amount of time, Alana formulates a plan to give her dad what he wants before he passes on. She enlists her childhood friend Paxton "Pax" Callahan to put her plan of a temporary engagement and wedding into action. I love fake romances that turn real in the end and these characters are easy to root for.
Because Carolyn Brown tells this story from alternating perspectives, you get a sense of the secret attraction that Alana and Pax have had for each other over the years. For various reasons, neither has expressed a romantic interest since they've become adults. When they were about thirteen, Pax snuck a kiss and Alana responded with a smack and that was the end of things. Neither was mature enough at the time to have a conversation and work things out. Her father's illness has forced the issue and given Alana and Pax a reason and time to explore the long-standing attraction. I really like this hero and heroine. Both are good people and very genuine. Through assorted dates, long talks, and sizzling make out sessions, this couple gets to know each other better and believe a future together is possible. Just about all the supporting characters in this book – family, friends, and well-meaning strangers – play the part of cupid in getting these two together for real. The original plan was to have the marriage annulled after Alana's father dies, but as the days go by, a separation becomes harder to fathom for these two. One of the best things about this couple in COWBOY STRONG is the way that the two main characters work together and are so caring and sweet-natured. Their similar backgrounds of working on a ranch and growing up in the same town gives them some common ground to build on.
COWBOY STRONG has hot cowboys, tender moments, electric chemistry, and great storytelling. This is a good book if you like character-driven storytelling and an equal mix of sexy and sweet. I love Carolyn Brown's cowboy romances and look forward to her next.
SUMMARY
When sparks fly between a rugged Texas cowboy and a girl next door, a fake engagement starts to feel all too real in this heartwarming romance from a USA Today bestselling author.
Alana Carey can out-rope, out-ride, and challenge even the best Texas cowboy. Working on her father's ranch for most of her life has made her tough as nails, but she does have one soft spot -- and his name is Paxton Callahan. And with Pax back in town, Alana's old feelings have returned with a vengeance. But she barely has time to process her attraction for the hunky cowboy before her father falls ill and presents her with an ultimatum. Alana's father wants her married and settled before he passes away, and she isn't about to break a dying man's heart. Paxton Callahan has been in love with Alana since . . . forever, and he's finally ready to stop running from his feelings. It's been ten years since he's seen the sexy cowgirl, and now that he's living next door, the electricity between them is about to set the whole Texas panhandle on fire. When Alana presents him with a crazy proposal -- to pretend to be her fiancé so her father can die in peace -- Paxton can't refuse. But as the faux-wedding day draws near, and her father's health improves, Alana and Paxton must decide whether to commit to the charade or finally admit their love is the real deal. Includes a never-before-published bonus story from Carolyn!
---
What do you think about this review?
Comments
No comments posted.

Registered users may leave comments.
Log in or register now!