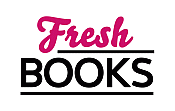 Hot, sizzling reads for July
"A delightfully eerie and includes a myriad of mysteries for readers to puzzle over!"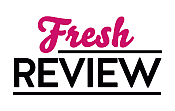 Reviewed by Miranda Owen
Posted June 26, 2020

KILLING TIME is the eighth book in Suzanne Trauth's "Dodie O'Dell" cozy mystery series. Although this is the eighth book in a series, this is the first "Dodie O'Dell" story I've read. I think readers, like me, who are new to this series will be able to jump right in and enjoy KILLING TIME. Dodie O'Dell is manager for the Windjammer restaurant, amateur sleuth, and fiancé to the local police chief. This book has so many things that appeal to me – Halloween, a costume party, a theatrical production as part of the plot, a theater that's rumored to be haunted, and a psychic.
The Etonville Little Theatre's staging a production of Dracula. Dodie's life gets a little more complicated when her BFF, and artistic director, Lola drags her into a mystery. The actor playing Dracula, Carlos Villarias, is something of an enigma, a stranger to town, and therefore engendering suspicion from the locals. When there's a murder, Lola wants Dodie to clear Carlos so the play can run successfully without their leading man being thrown in jail. There are a few gothic elements in this mystery. With her fiancé Bill frequently out of town on business, Dodie is walking or driving down a lot of dark streets while working her investigation. While her fiancé is focused on the murder, Dodie is fully engaged for most of the story on digging into Carlos' past and present to help Lola and figure him out. Although an amateur, Dodie hunts down clues and doggedly follows leads like the best of PIs. In addition to Carlos and his spooky and evasive wife Bella, Dodie has a sketchy character hanging around her restaurant. If that isn't enough, Walter – the theater's director – has been acting a little squirrely. That the murdered man was killed in a Grim Reaper Halloween costume is a cherry on the spine-chilling sundae.
KILLING TIME is delightfully eerie and includes a myriad of mysteries for readers to puzzle over. The supporting characters in KILLING TIME, like Dodie's friend and digital forensics expert Pauli, add to my enjoyment while reading this book. The only thing that bugged me while reading this story, was how Dodie kept her fiancé so much in the dark when it came to her detective work. Having never read previous books in this series, I don't know if she did that because her fiancé had a bad reaction to her amateur sleuthing activities or not. I do like the state of Dodie's relationship at the end of KILLING TIME. I look forward to reading more books in this series.
SUMMARY
BAD BLOOD

With Halloween just around the corner, Dodie O'Dell is making preparations to transform the Windjammer Restaurant on the Jersey Shore into a haunted house, while the Etonville Little Theatre is staging Dracula. But casting the titular Transylvanian is proving challenging. The amateur actors in the company are not shy about chewing the scenery, but who among them can convincingly sink their fangs into a victim's neck? When a mysterious newcomer with a transfixing Eastern European accent lands the part, rumors that he might be an actual vampire start to take flight—not unlike the bat who's recently been spotted in the town park.

But everyone's blood really runs cold when a stranger is found in the cemetery with a real stake in his heart. Dodie decides to put her Halloween theme menu on the back burner and stick her neck out to bring the killer into the light of day. She'd better keep her wits about her, though—or Dodie may be the next one to go down for the Count . . .
Excerpt
"It sure looks haunted," Edna murmured to no one in particular, to the cast of Dracula in general. They were grouped around her on the sidewalk that ran past the old Hanratty place that Carlos and Bella had rented. I'd never been inside though once I'd driven by it when I first moved to Etonville on my way out of town. The house stood on half an acre of scruffy lawn with patches of dried dirt, surrounded by a few straggly trees—minus leaves at this time of the year—and no neighbors. The nearest houses were on a side street some distance away. The three-story building looked as if it might collapse at any moment, its outer walls covered with weathered, gray shakes, the steps to the front door supported by concrete building blocks. There was no handrail. Light leaked out of windows on the first floor. Curtains covering small, circular panes on the third story—an attic room?—quivered. Was someone up there watching us? I shivered. A turret rose upward from the right side of the structure, giving the house a smidge of outdated dignity. A drain pipe dangled loosely from the gutter.
"Let's go." Penny corralled actors and nudged everyone forward to the front door. There were six company members, Renfield saying he'd be along later, plus Penny, Lola, Pauli, and me. Strength in numbers.
We crept across the porch cautiously, aware of the creaking beneath us as the flooring shifted with each individual's footsteps. Penny put out a hand to knock on the door. Before she could hit knuckles to wood, it flew open. "Welcome everyone!" Bella stood in the doorway, a silhouette backlit by muted foyer lighting.
Behind her Carlos stood silently, observing the group huddled in his entryway, like deer caught in headlights.
Lola took the lead, moving graciously into the house. "Thank you. So nice of you to invite us to your home."
I'm not sure what the members of the Etonville Little Theatre were expecting. Given the exterior and location of the Hanratty homestead, I anticipated something out of a late-night classic horror film.
---
What do you think about this review?
Comments
No comments posted.

Registered users may leave comments.
Log in or register now!