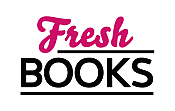 Grab your best read in March!
"The new middle class cope with winter in 1867"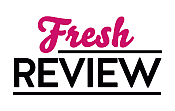 Reviewed by Clare O'Beara
Posted June 26, 2020

Daisy Marshall, governess, is furious when the middle-class London family whose young son she teaches, dispense with her services. She had grown too close to the elder son and she isn't considered good enough. THE CHRISTMAS WEDDING starts in winter of 1867 but not with a wedding, as busy, ambitious Daisy returns to her family in Essex and starts looking for a new career.
What I find most interesting about this story is that we mingle with the new middle class; doctors, teachers, affluent traders; and minor landlords who throw their weight around upon the poor tenants. Little Creek, on the coast of Essex, is well placed to import goods from the Continent, so there is even a smuggler. We see that as money started to flow in new directions around society, more jobs were opening up for women and more formalisation of roles occurred.
Daisy's fond brother's best friend Nicholas is moving home to take over his father's medical practice in Little Creek. But Nicolas has inherited a pile of debts to go with the house we'd today call a money pit – dark, damp and in need of much repair. Come to that, the village houses are not much better than hovels, as the Squire extracts rent but never invests in the properties. Daisy isn't sure she wants to live in Essex, and returns to London where she commences nursing training. Whatever the problems she faces, chances are her training and strong character will see her through them.
We meet many local people in both locations and see some of the daily hardships faced by the poor. Anyone who enjoys an unorthodox historical romance – one in which we don't encounter high society – will get along famously with Dilly Court, whose earlier books include the memorable Pit Bank Wench. Her latest book THE CHRISTMAS WEDDING is first in a series called The Village Secrets. The secret in this story comes out near the end, and changes life for several people, not least our indomitable Daisy Marshall. I can't wait to see what will be revealed next time.
SUMMARY
Holding the letter in trembling hands, Daisy's future crumbled before her – the words engraved on her heart forever.

The village of Little Creek, the long winter of 1867

The first flakes of snow are falling when Daisy Marshall, secretly engaged to her master's son, finds herself jilted at the altar.

Heartbroken, Daisy flees to the small village of Little Creek, nestled on the coast of Essex. There she is warmly welcomed – but the village is poverty-stricken, suffering under a cruel Lord of the manor. And when cholera hits, the villagers are truly in dire straits.

Determined to help, Daisy makes new friends in earnest doctor Nicholas and dashing smuggler Jay – but also dangerous new enemies, who threaten to destroy everything she's built.
Can Daisy save the village and find happiness in time for Christmas?
---
What do you think about this review?
Comments
No comments posted.

Registered users may leave comments.
Log in or register now!