"Office worker by day, dressage rider by night"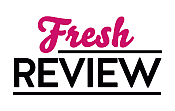 Reviewed by Clare O'Beara
Posted June 25, 2020

Mystery Woman Sleuth | Mystery Pet Lovers | Mystery Amateur Sleuth
A London-based computer analyst works hard to resolve a possible criminal hacking allegation. Izzy Paterson is originally from Edinburgh, but when she graduated, all the jobs were in London. Now she earns enough to keep her horse Leo at a nearby stables and practise dressage. THE SECRET SANTA MYSTERY gets under way with a coded message from Izzy's office Secret Santa. With potentially anyone in the office a crook, the only people she can really trust are her horse-riding friends.
I love this unusual cosy mystery, which blends the earthiness of equestrian sport with the geeky camaraderie of tech support. The characterization throughout is out of this world and well representative of the many minorities in the big city. We also get to travel around some of the city with our amateur sleuth, not just namecheck a few streets. Another factor I enjoyed is the flavoursome foods – and recipes are at the back. Izzy's a vegetarian by the way.
If you need further encouragement, I understand and approve of all the computer security techniques cited, and I particularly recommend paying attention to how much information is posted about people on social media. Roz Marshall the author, tells us she is a geek and horse lover and she has written this novella as an intro to her 'Highland Horse Whisperer' amateur sleuth series. While I'm sorry Izzy may be leaving London after THE SECRET SANTA MYSTERY I'll certainly hope to follow her exploits in Scotland.
SUMMARY
A Secret Santa--with a secret!
Security expert for a British bank by day, horse trainer at night, Izzy Paterson is a multi-tasking, dressage-riding computer whiz with an addiction to strong coffee and a penchant for CSI on Netflix. So when the Secret Santa at her office Christmas party hands her a perplexing riddle, she just can't ignore the mystery.

Penned by a modern-day Robin Hood, the anonymous rhyme hints at financial misconduct that could put the future of everyone at her work in danger.

Despite herself, Izzy is drawn into solving the puzzle, delving into the furthest reaches of the internet in her quest to track down the mysterious wrongdoer. Can she solve the mystery before the company implodes, or before her adversary takes things from the virtual to the physical--and still get home to Scotland in time for Christmas?
Fans of M C Beaton, T E Kinsey and H Y Hanna will love this fun festive story, the prequel to the Highland Horse Whisperer cozy mystery series. Grab your copy of The Secret Santa Mystery and experience Christmas in London for yourself!
---
What do you think about this review?
Comments
No comments posted.

Registered users may leave comments.
Log in or register now!