"A timely romance set in frontier Montana"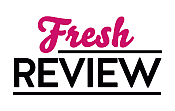 Reviewed by Clare O'Beara
Posted June 25, 2020

Romance Historical | Inspirational Historical
The rugged Montana Territory is the setting for this vivid 1800s story in which Ingrid Chastain and her father, a doctor, endeavour to deliver vital smallpox vaccines. Fate is not kind and before long Ingrid is alone with the consignment. HOPE'S HIGHEST MOUNTAIN is a romance story for the adventurous and hopeful among us.
Micah Bradley comes upon Ingrid seriously injured. With medical knowledge, he sets about aiding her. He understands only too well the urgency of getting her vials of vaccine to the mining town of Settler's Fort, weeks away on foot. But how can he leave Ingrid alone? The determined young Boston lady insists on moving forwards and it's clear she doesn't really understand how bad the oncoming winter will be. Get ready for a tough trek.
While we are coping with a pandemic it's good to have a reminder of the dreadful illness which was smallpox and how it was conquered. Brave people with understanding of modern medicine as well as herbal infusions, had to venture to communities on the frontier and carry out painful vaccinations. The vaccine generally made patients ill for days all by itself. Doctors must have quailed every time a patient developed a fever and rash. As if life wasn't hard enough.
In this story, the bitter elements and natural dangers combine to make a memorable journey. Just one aspect doesn't ring true with earlier stories I've read; a small dog is allowed to run around when further north in Alaska the wolves were famous for eating dogs during winter, and I'd expect wolves to be in the Montana mountains too. Otherwise, we see the dependence upon pack and draught animals consistent with the period. The several characters we meet are determined, as clean-living as they can be, often trusting the Lord, and generally keen to assist other people in distress. As we all should be.
Misty M. Beller has provided a splendid escape for us with reminders of how fortunate we are to live today. HOPE'S HIGHEST MOUNTAIN is suitable for any age of reader from teens upwards and will be enjoyed by anyone looking for an unusual historical romance of frontier America.
SUMMARY
Ingrid Chastain readily agreed to accompany her father to deliver vaccines to a mining town in the Montana Territory. She never could have anticipated a terrible accident would leave her alone and badly injured in the wilderness. When rescue comes in the form of a mysterious mountain man who tends her injuries, she's hesitant to put her trust in this quiet man who seems to have his own wounds.
Micah Bradley left his work as a doctor after unintentionally bringing home the smallpox disease that killed his wife and daughter. But his self-imposed solitude in the wilds of Montana is broken when he finds Ingrid in desperate need of medical attention, and he's forced to face his regret and call on his doctoring skills once again.
Micah can't help but admire Ingrid's tenacious determination despite the severity of her injuries, until he learns the crate she brought contains smallpox vaccines to help quell a nearby outbreak. With Ingrid dead set on trekking through the mountains to deliver the medicine--with or without his help--he has no choice but to accompany her. As they set off through the treacherous, snow-covered Rocky Mountains against all odds, the journey ahead will change their lives more than they could have known.
---
What do you think about this review?
Comments
No comments posted.

Registered users may leave comments.
Log in or register now!