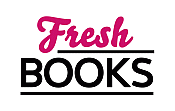 Hot, sizzling reads for July
"Rewarding tale of women's friendship in the face of Depression-era hardships"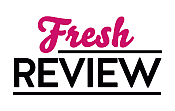 Reviewed by Make Kay
Posted June 25, 2020

Women's Fiction | Women's Fiction Historical | Romance Historical
THE GIVER OF STARS by bestselling author Jojo Moyes is a heartwarming book, perfect for book clubs, a beach read, or a cozy night curled up on your sofa. It follows a group of women who become horseback librarians, braving the ills of backwoods Kentucky, harsh nature, and the patriarchal and racist society around them. This is a story of friendship, enduring love, and triumphs.
An initiative from First Lady Eleanor Roosevelt forms traveling horseback libraries in the time of the Depression, seeking to help lift up the downtrodden populace by bringing literacy and book smarts to those who wouldn't otherwise be exposed. A disparate group of women join up to laboriously travel on horseback or by mule to the remote hinterlands of rural Kentucky to deliver books and periodicals to their dirt-poor neighbors. These women have to travel through rough terrain and terrible weather to make their precious deliveries. They overcome suspicion by the destitute households they serve. And they grapple with the obstacles thrown at them by many of their hidebound fellow townspeople. I really admire these women and their incredible fortitude.
While this is an uplifting book overall, the book does explore spousal abuse, corporate greed, and social depravity. And of course, true to the era, men are often misogynistic and there is marked racial disparity. There are characters I desperately wanted to receive their comeuppance in the town of Baileyville. Unfortunately, as in life, those who deserve to be severely disciplined often escape punishment. Would that life were more fair!
I found myself angry at many points in this book in the unfairness of so many things in these women's lives. One woman in the book writes, "We women face many unexpected challenges when we choose to step outside what are considered our habitual boundaries." This still rings true today. Moyes' THE GIVER OF STARS manages to tug on the heartstrings and provide a moving tale of the powers of friendship and books. And those are both things we can all use more of.
SUMMARY
Alice Wright marries handsome American Bennett Van Cleve hoping to escape her stifling life in England. But small-town Kentucky quickly proves equally claustrophobic, especially living alongside her overbearing father-in-law. So when a call goes out for a team of women to deliver books as part of Eleanor Roosevelt's new traveling library, Alice signs on enthusiastically.

The leader, and soon Alice's greatest ally, is Margery, a smart-talking, self-sufficient woman who's never asked a man's permission for anything. They will be joined by three other singular women who become known as the Packhorse Librarians of Kentucky.

What happens to them--and to the men they love--becomes an unforgettable drama of loyalty, justice, humanity and passion. These heroic women refuse to be cowed by men or by convention. And though they face all kinds of dangers in a landscape that is at times breathtakingly beautiful, at others brutal, they're committed to their job: bringing books to people who have never had any, arming them with facts that will change their lives.

Based on a true story rooted in America's past, The Giver of Stars is unparalleled in its scope and epic in its storytelling. Funny, heartbreaking, enthralling, it is destined to become a modern classic--a richly rewarding novel of women's friendship, of true love, and of what happens when we reach beyond our grasp for the great beyond.
---
What do you think about this review?
Comments
No comments posted.

Registered users may leave comments.
Log in or register now!