"Brilliant! Lost historical art, fiery action & unexpected murders!"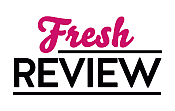 Reviewed by Audrey Lawrence
Posted June 25, 2020

Sheriff Walt Longmire has known Charlie Lee Stillwater, "the last of the Buffalo hunters", for a long time and relished the opportunity to stop for a chat or to wave to the old vets outside the Wyoming Home for Soldiers and Sailors as they lined up in formation near the entrance. Now, he had been called by Carol Williams, the home's administrator, to investigate. While Charlie's death might be a heart attack, his belongings leave more mysteries, including some very old artwork and a whack of cash neatly tied in bundles in a Florsheim shoebox. How did a poor vet get a million in cash?
NEXT TO LAST STAND is Johnson's 16th novel involving Sheriff Walt Longmire of Absaroka County, Wyoming. This series of books is also the inspiration for the hit Netflix Longmire TV series starring Robert Taylor. If there is a story that is destined to be in a hit TV show, NEXT TO LAST STAND is definitely it!
New York Times bestselling and award-winning author Craig Johnson has really hit this latest novel right out of the big skies of Wyoming with scenes that are incredibly vivid: complete with a missing painting of Custer's Last Fight, western gala attire, strange deaths, and a cavalcade of aging vets as they ride to lunch or to the rescue in their motorized wheelchairs each streaming a tiny military-related flag.
One of Johnson's best writing talents is how he develops very unique and authentic characters and then having them have the most amusing wisecracks in their dialogues while in the midst of tense situations. Longmire's "training" session on how things work at the Sheriff's office absolutely is not to be missed!
For myself, I have had great pleasure in reading many of the previous books and love Longmire as a protagonist as well as for his perceptive ways of solving crimes. Walt's been Sheriff for a while and now seems more distracted than usual. He is even tossing over in his mind whether to run for the job again till Ruby throws him for a loop with her news.
Walt's good friend Henry Standing Bear (aka Cheyenne Nation) is also terrific with his stoic views on life and his way of passing on the wisdom of his elders and culture. Victoria (Vic) Monetti, Walt's attractive and tough as nails undersheriff has a few sharp insights and is handy with the banter, despite her constant swearing.
Long standing fans are sure to find some wonderful laughs and great suspense in this latest Longmire with its cast of great characters. While each of Johnson's Longmire mysteries can be read as standalone mysteries, readers new to the Longmire series will find NEXT TO LAST STAND a much richer story if they read a few of the earlier books first to get to know some of the awesome characters and how they change over time. So, don't miss out on this awesome lost art adventure In NEXT TO LAST STAND and order your copy today!
SUMMARY
The new novel in the beloved New York Times bestselling Longmire series.

One of the most viewed paintings in American history, Custer's Last Fight, copied and distributed by Anheuser-Busch at a rate of over two million copies a year, was destroyed in a fire at the 7th Cavalry Headquarters in Fort Bliss, Texas, in 1946. Or was it? When Charley Lee Stillwater dies of an apparent heart attack at the Wyoming Home for Soldiers & Sailors, Walt Longmire is called in to try and make sense of a piece of a painting and a Florsheim shoebox containing a million dollars, sending the good sheriff on the trail of a dangerous art heist.
---
What do you think about this review?
Comments
No comments posted.

Registered users may leave comments.
Log in or register now!