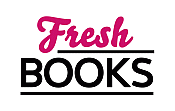 Hot, sizzling reads for July
"This mother has a little secret..but so does her husband!"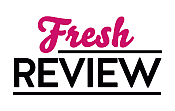 Reviewed by Sharon Salituro
Posted June 25, 2020

Lucie and Blake have been married for over ten years. They both feel that they have a great marriage, two kids, Grace and Oscar, but both are hiding little secrets that could change their lives. As Grace turns nine, she decides that she is old enough to walk home from her friend Olivia's house. Blake and Lucie decided it will be okay, and Mike will watch from his end and Blake from his. Little did they know that what happens next will change everything.
As Grace takes off for home, Mike is watching until Bev calls him in. Blake is watching on his end, until his phone rings and he slips on the wet sidewalk. The next thing happens they can't find Grace. In that short of time, she has gone missing. The police of course are called in, and everyone starts searching the neighborhood for her. While everyone else is out looking for her, Lucie stays home in case Grace returns or someone finds her. While Lucie is waiting, she starts to think that maybe this has something to do with her past. Sixteen years ago, she had gone away to college and for a while got mixed up with the wrong crowd. There was Stefan who was older than all the other kids, claiming he just liked being in school. Along with him are Angela and Rhonda. Lucie being a very shy person, is swept up in everything they do. Stefan is a drug dealer and has no problem recruiting people to help him. Could Grace's disappearance have anything to do with Lucie's past?
With waiting for her daughter to show up, Lucie goes from room to room, trying to find any clue that might help her find Grace. When Lucie goes into Blake's study, she starts to go through his desk and comes across a stack of money, fifty thousand to be exact. What could Blake be doing with that much money? What is Blake hiding from her? In the meantime, Grace is still missing and they are no closer to getting her home.
I really enjoyed this book by K.L. Slater. Slater writes a book that had me guessing who took Grace. I had come up with two or three different ideas, but I have to say, I didn't figure it out until the end. This to me shows what a great writer Slater is. If I can't figure out a book before the end, I know it is a great mystery.
My only problem with Slater's book, is once again I read it too fast. So, after I finished it, I was mad at myself for reading so fast. So, this book came out in May, will be a great summer read. So, if you enjoy mystery books this one is definitely one to pick up. I hope you enjoy it as much as I did.
SUMMARY
This morning, my daughter sat right here, munching her breakfast, too excited to finish it. Now, she is missing.

The day after her ninth birthday, Lucie and Blake Sullivan agree, for the very first time, to let their daughter, Grace, make the four-minute walk back home alone from a friend's house just down the street.

They joke with friends about hiding behind bushes to ensure she is safe. But the joke turns sour when Grace does not appear.

Despite the best efforts of the police and local community, Grace seems to have vanished into thin air. With hope fading fast, Lucie knows she can rely on her husband to support her through such dark times. That is until the day she makes a shocking discovery, hidden in Blake's desk, and suddenly she begins to doubt everything she knew about the man she married.

But Lucie harbours a terrible secret of her own. One that she has never shared with anyone, even Blake …

And as the search for Grace reaches fever pitch, Lucie receives a terrifying message. If she is ever to see Grace again, Lucie has no choice but to face the past she tried hard to bury forever. And she must do it alone.

The most gripping psychological thriller you'll read this year from the bestselling author K.L. Slater. If you love The Wife Between Us or Gone Girl, you'll be totally hooked on Finding Grace.
---
What do you think about this review?
Comments
No comments posted.

Registered users may leave comments.
Log in or register now!