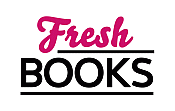 Hot, sizzling reads for July
"A bomb-sniffing beagle and New York's finest get to work"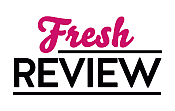 Reviewed by Clare O'Beara
Posted June 25, 2020

Inspirational Romance | Romance Suspense
I love these exciting romantic suspense stories about police dog handlers anyway, but I have to say that Terri Reed has provided one of the best ever. EXPLOSIVE SITUATION benefits by not being first in the series, because by the fourth book the running crime thread has been established and is a side issue. The main story concentrates on Detective Henry Roarke, whose expertise lies with his handling of an explosives sniffing beagle, Cody. And wow, does that come in handy. A disturbed bomber is on the loose, targeting individuals.
Internal Affairs officer Olivia Vance has been assigned to investigate Henry over an accusation of using excessive force while arresting a suspect. Olivia's parents came to Brooklyn from Puerto Rico and made good, and she followed her father into policing to please him and live up to his ideals. She is firmly focused on following the rules and this, unfortunately, makes her lose contact with the human side of policing. Olivia is widowed and expecting a baby, so her life may have to change soon anyway. But being in IA means regular cops openly see her as their enemy, so the handsome African-American Henry can't be in any kind of relationship with her. Even if he wanted one. He's more concerned about 'parenting' his teen sister, Riley, who has boyfriend issues and resents his hovering.
Well, that's the main cast, but Henry, Cody and the 'True Blue K9 Unit Brooklyn' squad show us life in the K9 force, the kind of work entailed, the kind of people they help and arrest, which may be one and the same. I felt while reading, that we were getting a good look at many different jobs in policing and seeing which were good jobs for women. In particular, it's really rare to get a story from the point of view of Internal Affairs officers.
Dog lovers will want to grab Terri Reed's latest, but anyone who enjoys thrillers and police procedural stories will have just as good a time. The specialist unit and other technical units seem realistic and peopled with responsible but all too human staff. While some other cases might seem formulaic, EXPLOSIVE SITUATION manages to avoid that because video and phone surveillance are well used and the crimes don't follow a set pattern. This is an inspirational story, so the romance is suitable for any age of reader. Highly recommended. Then, of course, you'll want to find the rest of the books about the K9 squad in Brooklyn. They're excellent.
SUMMARY
With his K-9 partner at his side,
can he survive false accusations and a bomber?

Detective Henry Roarke's determined to prove his innocence to internal affairs officer Olivia Vance--but first he must survive the bomber targeting him and his bomb-sniffing K-9, Cody. With a coming baby to protect and an investigation to pursue, Olivia has her hands full…until she becomes a target, as well. Can they catch the bomber before they all lose their lives?
---
What do you think about this review?
Comments
No comments posted.

Registered users may leave comments.
Log in or register now!