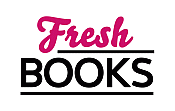 Hot, sizzling reads for July
"James Patterson At His Best"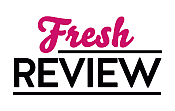 Reviewed by Alison Ellis
Posted June 25, 2020

The Summer House was once the place to go for rest and relaxation in rural Georgia but it has now turned into a ramshackle rental. Seven people were murdered in that house. Most heart-breaking was that one of those victims was a small child. The prime suspects are four Army Rangers stationed at a local base. Major Jeremiah Cook, former NYPD and veteran, is sent to investigate, along with his team. The problem is no one wants them there, including the accused. Undeterred, Major Cook and his team press on because the puzzle pieces just will not fit together as nicely as the local Sheriff wants them to. As time winds down, the pressure mounts to find out what everyone is hiding and most important to keep himself and his team alive.
THE SUMMER HOUSE is one of James Patterson's and Brendan DuBois's best work. This book is hard to review because once the action starts and builds, one thing leads to another and pretty soon those pieces of the puzzle instantly snap into place. This book covers a lot of hot topic issues; military coverups, racism, small town corruption, abuse of power, and protecting those we hold dear. All of these topics are handled masterfully with the storytelling power this duo has perfected.
SUMMARY
When seven murder victims are found in a small town, the homicide investigation shakes a small-town sheriff to her core in James Patterson's tense thriller.

Once a luxurious southern getaway on a rustic lake, then reduced to a dilapidated crash pad, the Summer House is now the grisly scene of a nighttime mass murder. Eyewitnesses point to four Army Rangers -- known as the Night Ninjas -- recently returned from Afghanistan.
To ensure that justice is done, the Army sends Major Jeremiah Cook, a veteran and former NYPD cop, to investigate. But the major and his elite team arrive in sweltering Georgia with no idea their grim jobs will be made exponentially more challenging by local law enforcement, who resists the Army's intrusion and stonewall them at every turn.
As Cook and his squad struggle to uncover the truth behind the condemning evidence, the pieces just won't fit -- and forces are rallying to make certain damning secrets die alongside the victims in the murder house. With his own people in the cross-hairs, Cook takes a desperate gamble to find answers -- even if it means returning to a hell of his own worst nightmares . . .
---
What do you think about this review?
Comments
No comments posted.

Registered users may leave comments.
Log in or register now!