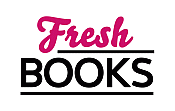 Hot, sizzling reads for July
"A close-knit family seeking closure in today's world"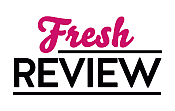 Reviewed by Sharon Salituro
Posted June 25, 2020

Saga | Thriller Political | Women's Fiction Contemporary
The Cutterbucks were a military family. Their father was a pilot whose plane was shot down and they believe he is dead, but nobody was ever found, so they never had closure. There were three children in the family, Trudy, Georgia and Bogey. Trudy had followed in her father's footsteps, but is now retiring from service. Her sister Georgia, work at a home that helped people. Trudy goes back home to stay with her mother Jewel, and hopefully help her clean up some of the old stuff still in the house. They also have an Aunt Jewel, is at certain times had to protect the girls from their cousin Dub, who was a pervert.
While Trudy is at home with her mother, she thinks back on her life. Trudy had married a man who was from a well-known family. People thought he was such a great man, but Trudy knows what he is really like. He verbally abused her any time he could. When Trudy was pregnant with their first child, he had more important things on his mind, and when the baby died, it didn't bother him a bit. Trudy finally got enough courage to divorce him. Trudy also things about her younger brother Bogey who passed away as a young boy. Trudy also keeps thinking about her father. Wondering if they will ever find any of his remains.
The election is coming up, and the whole family is not in favor of one of the men that is running, he has no respect for mentally challenged people and has no problem claiming he can grab women where ever on their bodies he wants. Trudy, Jewel, and Star, just can't figure out how anyone could possibly want this man as president. As it gets nearer to the election, Trudy and a group of town people, decide to protest this man who is running. Some of the people in the town, of course, are against them protesting and they even try and destroy one of the dinners.
After the election Trudy just can't believe that people actually did vote for the man, that was now the new president.
I don't know how much more I can say how much I love this book by Kathleen Rodgers. I have read all of her books. One is better than the next one. Rodgers shows the relationship between a close-knit family. No matter what had gone wrong, they all stand by each other and do whatever they have to do to protect them. Rodgers is probably one of my favorite writers. I can wait until another book comes out by her. So, if you love just a really great book, please buy this one. I usually don't hang on to books, because I just don't have the room, but I will not get rid of any of Rodgers's books.
SUMMARY
How do the women of one family deal with a serial sex offender when men have all the power?
Decades ago, Trudy, Georgia, and Aunt Star formed a code of silence to protect each other from an abusive man who terrorized their family. One act of solidarity long ago lives with them still. With the election of a president who brags about groping women without their consent, old wounds and deep secrets come alive again, forcing hard truths to be told and even harder truths to be left to the dead.
On the outskirts of Pardon, New Mexico, Trudy returns to her mother, Jewel, to navigate an old house filled with haunting mementos of her father who went missing in action over North Vietnam. As she helps her mother sift through the memories and finally lay her father to rest, Trudy will do her own soul searching to say goodbye to the dead, and find her way along with the other women in her family, and through the next election.
---
What do you think about this review?
Comments
No comments posted.

Registered users may leave comments.
Log in or register now!