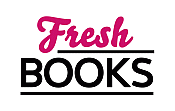 Your August adventures in reading
"Like binge-watching a season of Jane the Virgin--hilarious, charming, and sexy!"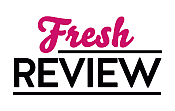 Reviewed by Danielle Dresser
Posted June 25, 2020

Romance Contemporary | Romance Comedy | Multicultural Latin American
Jasmine Lin Rodriguez has landed her dream role: the lead in a streaming service's new telenovela. This show will take her career to the next level and after years of working on soap operas and a Daytime Emmy nomination to boot, Jasmine is ready to take her career in her own hands and prove to everyone--including her family--that she has the acting chops to make it anywhere. Having just survived a very public breakup to a rock star, however, Jasmine is also grateful to have something to take her mind off of things. . . until she meets her leading man, none other than one of the hottest telenovela actors in the business: Ashton Suarez.
Ashton has always kept to himself, and he has good reasons, but working with Jasmine has him crossing a line he never thought he would--getting involved with a co-star. The last time he did that, things took an interesting and even dangerous turn. But Ashton feels drawn to Jasmine, and as they learn more about each other, working together through emotional and intimate scenes during the day and then finding more and more reasons to hang out after work at night, Ashton wants nothing more than to let his guard down with this amazing woman.
But with pressure to make sure the show is a success, paparazzi following their every move, and nosy (but delightful) family members speculating about what's really going on between them, Jasmine and Ashton have to figure out how far they want to take their growing relationship. And when one of Ashton's most closely guarded secrets is revealed, they both have to decide if what they have is worth the risk.
YOU HAD ME AT HOLA by Alexis Daria is a fun, vivacious, romantic comedy. Jasmine and Ashton are two charming leads and their story of falling in love is entertaining, vividly told, and super steamy. Jasmine's family, especially her cousins Ava and Michelle, are wonderfully portrayed. Readers will feel welcomed into the fold of her boisterous and meddling extended family, as well. Ashton is a guarded man, and for good reason, so watching him slowly let Jasmine into his life was heartwarming, as was the way he came to terms with some of the demons of his past. Some of the chapters began with scenes from the show, which at times was jarring because suddenly the characters would react to the scene as themselves, rather than their acting counterparts. Reading YOU HAD ME AT HOLA was like binge-watching a season of Jane the Virgin--hilarious, charming, and sexy. Highly recommended.
SUMMARY
RITA® Award Winning author Alexis Daria brings readers an unforgettable, hilarious rom-com set in the drama-filled world of telenovelas--perfect for fans of Jane the Virgin and The Kiss Quotient.

Leading Ladies do not end up on tabloid covers.

After a messy public breakup, soap opera darling Jasmine Lin Rodriguez finds her face splashed across the tabloids. When she returns to her hometown of New York City to film the starring role in a bilingual romantic comedy for the number one streaming service in the country, Jasmine figures her new "Leading Lady Plan" should be easy enough to follow--until a casting shake-up pairs her with telenovela hunk Ashton Suárez.

Leading Ladies don't need a man to be happy.

After his last telenovela character was killed off, Ashton is worried his career is dead as well. Joining this new cast as a last-minute addition will give him the chance to show off his acting chops to American audiences and ping the radar of Hollywood casting agents. To make it work, he'll need to generate smoking-hot on-screen chemistry with Jasmine. Easier said than done, especially when a disastrous first impression smothers the embers of whatever sexual heat they might have had.

Leading Ladies do not rebound with their new costars.

With their careers on the line, Jasmine and Ashton agree to rehearse in private. But rehearsal leads to kissing, and kissing leads to a behind-the-scenes romance worthy of a soap opera. While their on-screen performance improves, the media spotlight on Jasmine soon threatens to destroy her new image and expose Ashton's most closely guarded secret.
---
What do you think about this review?
Comments
No comments posted.

Registered users may leave comments.
Log in or register now!