"Overcoming cultural prejudices in mining camps of Utah"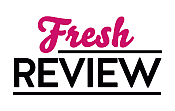 Reviewed by Kim Roller
Posted June 25, 2020

Inspirational Historical | Romance Historical
Angie Dicken writes with conviction about life in a western mining town in the mountains of Utah in the early 20th century. She makes you feel the emotions and longing and heartache of the characters she's writing about, She also made me shed heartbreaking tears because of the sacrifices of Alex Pappas and Leanna McKee. You feel the tragedy of a lost spouse and finding what is thought a forbidden love. Your heart will be glad at the conclusion to the first book in the My Heart Belongs in series and I look forward to reading the others as well,
Much worth the time and read especially if you're into Christian Historical Romances. Leanna is a former high society woman who feels her pull to God strongly and wants to help people who have need of learning. While teaching at a school in the bad part of Boston she meets her husband Jack McKee. Going against her parents she marries him and finds out he has a gambling addiction, which brings them to Castle Gate mines. Jack dies in a mining accident leaving Leanna alone and desperate. Alex Pappas is the man who tried to save Jack's life. He's also part of the Greek miners who live in town and he tries to help Leanna by giving her a job of watching his niece and nephew before and after school and to help protect them from harm.
Leanna and Alex get to know each other and befriend each other and he knows how she feels because he's a widower. They help each other to work through their grief and guilt about their spouses. Both the Greeks and Americans in the community don't like the fact that Leanna and Alex are spending time together, Together they think that they can turn people around and everyone can be accepted. Leanna and Alex fall in love with each other and plan to elope but when an arsonist starts a fire at the Pappas restaurant push them apart.
Leanna has a couple of decisions to make between going home to Boston or taking a tutoring position in Salt Lake City. After months go by and Leanna and Alex try to forget a future together and move on with their lives it isn't working. Leanna gets a chance at the job she wanted teaching in San Francisco and has to decide whether to fight for love or take the job.
An accident at the mine in Castle Gate brings Leanna back to town and praying hard to Alex to survive since he's missing along with her neighbor who's been causing all the trouble. God shows them all the way to the happiness and love that they want.
SUMMARY
Journey now to Castle Gate, Utah of 1910 where...
Forbidden Love Tries to Survive Old World Expectations

Schoolteacher Leanna McKee plans on leaving the coal mining town of Castle Gate, Utah, and never looking back. Good riddance to coal dust, rugged men, and the fatal mine that took her husband's life.

Until the widow meets a widower who awakens her heart...and she finds herself inexplicably falling for miner Alex Pappas which stirs up a whole heap of trouble.

Alex's Greek parents have arranged a more traditional match for him. When the schoolteacher's association with the Greek family begins to anger the American miners, they threaten Alex and his family. Leanna has received an offer to teach elsewhere and feels she has no choice but to leave Castle Gate. . .though she will be leaving her heart behind.
---
What do you think about this review?
Comments
No comments posted.

Registered users may leave comments.
Log in or register now!