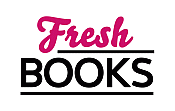 Hot, sizzling reads for July
"The Mystery of Su Lan"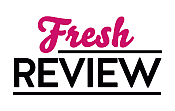 Reviewed by Svetlana Libenson
Posted June 25, 2020

On the 4th of June, 1989, as Tiananmen Square Massacres were winding down, a pregnant woman enters the hospital with her husband. As she is giving birth to a daughter, the woman's husband steps out and never returns. The woman, known as Su Lan, along with her daughter, leaves for America. Seventeen years later, Su Lan has passed away and Liya, her only daughter, returns to China with her mother's ashes in hopes of unraveling the mysteries of her parents; that of her ambitious mother who saw pure sciences and mathematics, and that of her absent father who never dared to lay claim on her.
As she travels through China, Liya encounters several people who will shed light on Su Lan: a mysterious and brilliant physicist who is obsessed with time; a neighbor, Zhu Wen, who lived with Su Lan when she was pregnant and often served as a babysitter for Liya during the times Su Lan was too busy to care for her; Yongzong, Liya's father whom Su Lan had a complex relationship with; and, of course, Liya, who describes Su Lan during the time they were living in America.
LITTLE GODS by Meng Jin is best described as a tale of possibilities, of sciences, and complex yet simple derivatives that dare to tax the mind. The time doesn't flow just backward and forward, but time deviates from the assigned path. While it is a scientific tale, this is also a story of mother and daughter relationships as well as of generational poverty, expectations, and putting together a complex puzzle that will never connect.
While the reader never fully gets to know Su Lan as well as understand her motives and reasons for doing what she had done, LITTLE GODS truly becomes a smart and clever scientific mystery of Su Lan's life and I shall definitely re-read it in the near future to see if I can fully grasp the story, because it definitely deserves many rounds.
For a reader seeking an unusual tale of sciences, mother and daughter relationships as well as traveling to China and seeing it through a woman's eyes, LITTLE GODS by Meng Jin will truly be worth time and money.
SUMMARY
Combining the emotional resonance of Home Fire with the ambition and innovation of Asymmetry, a lyrical and thought-provoking debut novel that explores the complex web of grief, memory, time, physics, history, and selfhood in the immigrant experience, and the complicated bond between daughters and mothers.
On the night of June Fourth, a woman gives birth in a Beijing hospital alone. Thus begins the unraveling of Su Lan, a brilliant physicist who until this moment has successfully erased her past, fighting what she calls the mind's arrow of time.
When Su Lan dies unexpectedly seventeen years later, it is her daughter Liya who inherits the silences and contradictions of her life. Liya, who grew up in America, takes her mother's ashes to China—to her, an unknown country. In a territory inhabited by the ghosts of the living and the dead, Liya's memories are joined by those of two others: Zhu Wen, the woman last to know Su Lan before she left China, and Yongzong, the father Liya has never known. In this way a portrait of Su Lan emerges: an ambitious scientist, an ambivalent mother, and a woman whose relationship to her own past shapes and ultimately unmakes Liya's own sense of displacement.
A story of migrations literal and emotional, spanning time, space and class, Little Gods is a sharp yet expansive exploration of the aftermath of unfulfilled dreams, an immigrant story in negative that grapples with our tenuous connections to memory, history, and self.
---
What do you think about this review?
Comments
No comments posted.

Registered users may leave comments.
Log in or register now!