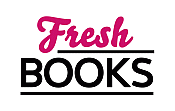 December's Must-Reads: Top Books to Close Out the Year with a Bang
"An interesting visit to an alternative world"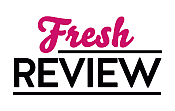 Reviewed by Gabrielle Lee
Posted June 25, 2020

Fantasy Dark | Science Fiction Alternate History
This book gives readers a new Lizbeth Rose adventure. In A LONGER FALL, we see Lizbeth and her new crew working as protection while transporting a crate. A seemingly simple job but soon simple turns into hard when the crate is stolen. In order to fix all that went wrong, Lizbeth must go undercover and find a way to get the crate back. Who can Lizbeth trust, and how will she deal with the ideas and the people where she must exist while she looks to retrieve the crate?
A LONGER FALL by Charlaine Harris is book two in the Gunnie Rose series. To truly enjoy and understand this book, readers should read book one of the series first as the two books are intertwined. This book is full of intriguing characters, and the plot deals with racism in a big way. This story has a nice mixture of romance and action. While this story was an interesting read, it is not one of my favorites from Charlaine Harris.
The author weaves a different version of the reality of the past and has brought magic into this world. The town it is set in goes against all of Lizbeth's beliefs, and she must try to fit in to discover the truth. I found Lizbeth to be a strong character, and she is more than ready to take on whatever is thrown at her. With the help of Eli, she fights to find the crate and to survive. The two work well together, and it was nice to see how their relationship worked. Of course, this is not the end of this series, and we are left with hints and questions about what will be Lizbeth's next adventure. It was nice to see the strength and growth that Lizbeth has throughout it all.
SUMMARY
#1 New York Times bestselling author Charlaine Harris returns with the second of the Gunnie Rose series, in which Lizbeth is hired onto a new crew, transporting a crate into Dixie, the self-exiled southeast territory of the former United States. What the crate contains is something so powerful, that forces from across three territories want to possess it.

In this second thrilling installment of the Gunnie Rose series, Lizbeth Rose is hired onto a new crew for a seemingly easy protection job, transporting a crate into Dixie, just about the last part of the former United States of America she wants to visit. But what seemed like a straight-forward job turns into a massacre as the crate is stolen. Up against a wall in Dixie, where social norms have stepped back into the last century, Lizbeth has to go undercover with an old friend to retrieve the crate as what's inside can spark a rebellion, if she can get it back in time.

#1 New York Times bestselling author Charlaine Harris (Sookie Stackhouse mysteries and Midnight, Texas trilogy) is at her best here, building the world of this alternate history of the United States, where magic is an acknowledged but despised power.
---
What do you think about this review?
Comments
No comments posted.

Registered users may leave comments.
Log in or register now!