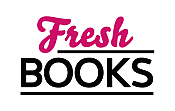 Get a great read for October
"Everyone has secrets...."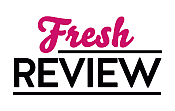 Reviewed by Debbie Wiley
Posted June 23, 2020

Thriller Domestic | Thriller Police Procedural | Women's Fiction Psychological
The 1995 murder of Eve Knox has haunted the town of Grotto, Iowa, but now in 2020 new evidence has been found. Eve was only 16 years old when her body was found in the Ransom Caves. Despite numerous accusations against Eve's boyfriend, Nick, Brady, by Eve's sister, Nola, and her mother, Charlotte, the murderer was never found. Maggie Kennedy-O'Keefe was Eve's best friend and the police chief's daughter (at the time of the murder), and she's now a police officer herself. Maggie is also pregnant and needs to go on desk duty, which is why Chief Digby agrees to let her handle Eve's case. After all, the only lead to pursue is sending the new evidence, along with the older evidence, to the lab to look for DNA or any other clues that were technologically unavailable at the time. However, the death of Eve has rooted itself deep into the community as dark and hidden secrets are about to come to come to light.
Heather Gudenkauf seamlessly weaves together past and present as we follow various characters through what happened in 1995. I love that we see multiple perspectives as it assists with character development while intensifying the suspense of who murdered Eve. None of the characters are truly likable and yet it's their perseverance despite the horrible circumstances they face that keeps the reader engaged and hoping against hope that each character will succeed despite their pasts.
And speaking of the characters… Nola is flat out creepy. No spoilers, but she is just creepy and every scene with her only intensifies that feeling. Maggie is an intriguing character, but I'm still not sure how I feel about her. Everyone has secrets in THIS IS HOW I LIED, and the unveiling of those secrets is part of the enjoyment of this stellar thriller.
Heather Gudenkauf is one of my must-read authors and THIS IS HOW I LIED is a perfect example of why. Her gift at crafting misdirection, unreliable narrators, and a strong suspenseful atmosphere permeates the story line, making THIS IS HOW I LIED hard to put down. If you love dark thrillers with strange characters and lots of surprising twists and turns, then look no further than THIS IS HOW I LIED.
SUMMARY
Everyone has a secret they'll do anything to hide…

Twenty-five years ago, the body of sixteen-year-old Eve Knox was found in the caves near her home in small-town Grotto, Iowa—discovered by her best friend, Maggie, and her sister, Nola. There were a handful of suspects, including her boyfriend, Nick, but without sufficient evidence the case ultimately went cold.

For decades Maggie was haunted by Eve's death and that horrible night. Now a detective in Grotto, and seven months pregnant, she is thrust back into the past when a new piece of evidence surfaces and the case is reopened. As Maggie investigates and reexamines the clues, secrets about what really happened begin to emerge. But someone in town knows more than they're letting on, and they'll stop at nothing to keep the truth buried deep.
---
What do you think about this review?
Comments
No comments posted.

Registered users may leave comments.
Log in or register now!