"More Corvids from the brother's viewpoint"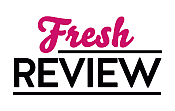 Reviewed by Annetta Sweetko
Posted June 23, 2020

Bjorn "Bear" Crawford has managed to do one or two things that might be considered poor choices, okay, more than that. Bear is a thief. The best thing he has done is distance himself from his family and, most importantly, his twin sister Raven. Little does he know that his next thievery gig will bring a number of things crashing down on his head and pull his sister right into the thick of it all. All because of THE CALL OF THE CORVIDS that has haunted him for many years.
It starts with a normal call from his handler but from there everything is different. He knows the guy he is stealing for, which is usually the handlers job. The guy is a dark fae and learns the person he is stealing from is also. What he doesn't know, is that the item he is stealing is going to change his whole world. He's about to open up and change his playboy ways, despite everybody being against him.
For those who have not read author J.C. McKenzie's CONSPIRACY OF RAVENS, you might want to try that one first as THE CALL OF CORVIDS is a twin to that book. (And yes that is a very little pun on the siblings in question.) This story is from Bear's point of view and follows the storyline of Conspiracy, and does an amazing job of explaining what he did and why.
As I am of fan of this author, and read the Raven Crawford books, I wondered about Bear and this gave a very well-done look at the brother who didn't get the ability his sister did to shift into raven form. He also learned a few home truths about himself and the dangers of pulling away from family. It was rather endearing to see his different emotions and the change in him as he moved through the pages. He has help but that might be considered a spoiler.
This is a fascinating read that brings together a world that has been marred with fae wars that only stopped with the help of the god Odin. The war is over but the Regs (normal humans) have a fear and hatred of the fae and other paranormals that also includes shifters (Bjorn's step-father and half sibs are fox shifters) and witches.
It is an intriguing world and with THE CALL OF CORVIDS we get a look at it from Bear's somewhat sarcastic viewpoint. I enjoyed reading this book as we get to watch the emotional growth of this young man and understand his reasons for everything we had read that he did in the other books.
A quick note from author J.C. McKenzie stated that a shorter version of this book was released in a boxed set entitled Heart of Phoenix.
SUMMARY
Bjorn "the Bear" Crawford has made some poor life choices. He wanted to prove he could make it on his own by doing things his way. Instead, he's distanced himself from his family, including his twin, Raven, and he's now so entangled with the seedy underbelly of the Mortal Realm, only a serious haul of cash will get him out.
When he takes a job to steal a magical item for a dark fae lord, he soon learns he's taken one bad job too many. Nothing is ever what it seems with the fae and this "item" will either prove to be his downfall or his salvation. Bear thought he'd finally found the way out of his life of crime, but has he signed his own death warrant instead?
Please note: This is a Raven Crawford companion piece featuring Bear Crawford as the main protagonist. In addition to more swearing, this book contains spoilers for Conspiracy of Ravens, book 1 of the Raven Crawford series. Also of note, a shorter version of this story was released in a boxed set called "Heart of a Phoenix" on Feb 20, 2020.
---
What do you think about this review?
Comments
No comments posted.

Registered users may leave comments.
Log in or register now!