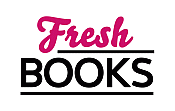 Hot, sizzling reads for July
"Fake Duke is restored to the bosom of his real family (and gets the girl)"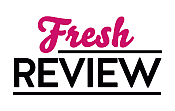 Reviewed by Make Kay
Posted June 23, 2020

The last of The Bareknuckle Bastards trilogy, Sarah Maclean's DARING AND THE DUKE, closes the circle of the last of the three bastard brothers to pair up with his true love, the woman that the three brothers grew up with. A wicked Duke had his wife's bastard baby girl, Grace, falsely baptized as a boy rather than a girl and then keeps her sequestered and isolated so no one will know she exists. He tracks down his three young bastard sons (all by different mothers because the duke is an absolute A-hole) and has them viciously compete to see who will win over his brothers to rise to become the boy who will be deftly substituted as his heir, to become the next Duke Marwick.
Devil and Whit are the two brothers who had to flee for their lives from the Duke's household after what they believe to be a bitter betrayal by Ewan. They took Grace with them and protected her, as they grew up in the underbelly of Covent Garden. Through intelligence and brashness, they each rose to a position of prominence in the poorest area of London. Meanwhile, Ewan rose to become Duke Marwick, and had been searching for Grace, his first love, for years until Devil and White lie and tell Ewan that Grace died.
Grace has become the madame of a woman's "club" that offers gambling, liquor, and any sensual pleasure a woman might desire. She dresses in pants and waistcoats, slugs down whiskey, is a (winning against men!) prizefighter, and can strangle a man with her scarf. Yup, she's a completely believe (cough, cough) badass. In waltzes Ewan into her orbit, and once he overcomes his astonishment that Grace is alive, proceeds to woo her all over again. Ewan's rehabilitation and reacceptance by his brothers and his childhood girlfriend seems pretty facile, and it was hard to get behind.
If the reader approaches this as a fun tale of derring do and romance, without stringent requirements for authenticity or realism, Maclean's DARING AND THE DUKE is an entertaining read. True love overcomes all obstacles, and there is a satisfying last stick-it-to-the-old-Duke moment that is very cheering.
SUMMARY
New York Times bestselling author Sarah MacLean returns with the much-anticipated final book in her Bareknuckle Bastards series, featuring a scoundrel duke and the powerful woman who brings him to his knees.
Grace Condry has spent a lifetime running from her past. Betrayed as a child by her only love and raised on the streets, she now hides in plain sight as queen of London's darkest corners. Grace has a sharp mind and a powerful right hook and has never met an enemy she could not best, until the man she once loved returns.
Single-minded and ruthless, Ewan, Duke of Marwick, has spent a decade searching for the woman he never stopped loving. A long-ago gamble may have lost her forever, but Ewan will go to any lengths to win Grace back… and make her his duchess.
Reconciliation is the last thing Grace desires. Unable to forgive the past, she vows to take her revenge. But revenge requires keeping Ewan close, and soon her enemy seems to be something else altogether—something she can't resist, even as he threatens the world she's built, the life she's claimed…and the heart she swore he'd never steal again.
---
What do you think about this review?
Comments
No comments posted.

Registered users may leave comments.
Log in or register now!