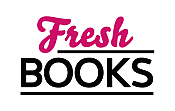 April showers are here, settle with a great read!
"Christian Mystery True to Its Genre"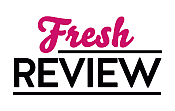 Reviewed by Carol Pennington
Posted June 22, 2020

Kim Vogel Sawyer begins her novel, UNVEILING THE PAST, 32 years prior to the story's setting - when Diane DeFord informed Kevin Harrison that she was pregnant with his child. He offered to remain with her if she would abort the baby. Instead, she chose to raise the child on her own. Flash forward to the present. And that child, Meghan DeFord, is an adult and now a married detective with the Arkansas Cold Case Investigation Department. Her husband, Sean, is her partner at work as well as at home. Sean is interested in starting a family, but Meghan doesn't feel she has the proper genes to make a good mother. Further tension is created in their relationship when a new case leads to temporary new partners for the couple. Meghan's new case takes her to Fort Smith, where her biological father lives and works. Ironically, it's a case of a missing father. She decides it's time to contact Kevin in hopes that she might possibly have inherited good parent genes from his side of the family. Her mother offers to break the ice by contacting Kevin to let him know that Meghan is interested in meeting him. Diane reconnects with Kevin to find him financially successful, divorced for the fourth time, and with no biological children. However, he has an adopted son from one of his marriages. Kevin is fascinated by the fact that Diane managed to raise her daughter to become a stable adult on her own with very limited resources. His son, in contrast, has been nothing but trouble for him. In trying to discover her secret, he finds that what he has needed all along is a strong foundation in God. This is one of the major themes in the story the other is forgiveness. He also learns that it is never too late to right relationship wrongs. Most of the story is set in the state of Arkansas, but the scenes between Diane and Kevin occur in Las Vegas.
UNVAILING THE PAST is a Christian Fiction mystery that remains true to the genre. There are no curse words in the book and there are no sex scenes, but it is far from boring. Given the sub-plots of the two cases, tension between new partners and the renewing of the relationship between Diane and Kevin, the reader will find the pages seemingly turning on their own. The author's style of writing is very clear and flows nicely. Some of the dialogue does get a little preachy, but that is offset by a few verbally anti-religious characters. It is enjoyable to witness the change in perspective from two of the characters particularly, Kevin and Meghan. It is also enjoyable to watch the progression of the two cases that are being investigated. This book does contain some familiar characters from a previous novel by the author, BRINGING MAGGIE HOME, but it's a stand-alone novel and is a good read even if you have not read the first book. I highly recommend this book to anyone who enjoys a good clean mystery.
SUMMARY
Mysteries, family secrets, and the love of a true Father are found at the heart of this gripping novel from the bestselling author of Bringing Maggie Home

Newlyweds Sean Eagle and Meghan DeFord are no strangers to pain and loss. As cold-case detectives, they know intimately the anguish family members endure after the murder or disappearance of a loved one. But when a new case hits too close to home, it threatens to pull loose the fragile cords of their young marriage.

Sheila Menke was just a girl when her father left for work and never returned. An investigation revealed he had embezzled enough to start a new life elsewhere, but Sheila could never accept the court's criminalization of her father. Meghan reluctantly takes the case, secretly fearing it will stir up buried feelings about her own biological father. And while Sean investigates the mysterious death of two young brothers, he longs to start a family. But Meghan worries that with a negligent mother and an absentee father as her parenting examples, she might never be fit for motherhood.

As they delve deeper into the past, both Meghan and Sheila must choose to either stumble along the road of bitterness and resentment or walk the difficult path toward forgiveness and healing. When the cases begin to break wide open, these young women are poised to discover that while earthly fathers may fail, there is one in heaven who is a father to the fatherless.
---
What do you think about this review?
Comments
No comments posted.

Registered users may leave comments.
Log in or register now!