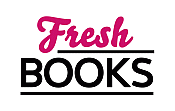 Hot, sizzling reads for July
"An emotional return to The Hollows...."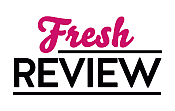 Reviewed by Debbie Wiley
Posted June 22, 2020

I'm not going to lie… I squealed just a little bit when I first saw that Kim Harrison was releasing AMERICAN DEMON. After all, we ended The Hollows series on a happy note and were told it was the end. Thankfully it was not, as Rachel Morgan is back, and things are trickier than ever. Rachel walks a careful line in her world of magic as she is both a witch and a demon. Demons, elves witches, weres, and vampires all inhabit The Hollows, but there are some strong prejudices. Elves and demons, in particular, are enemies, and consorting with an elf is an instant death sentence for a demon, and yet Rachel has navigated this world and fought back, loving the elf of her choice. She and Trent saved the world… but the media spin by Trent's elven opponent has begun. Meanwhile, zombies are popping up, the Order is back in town, and a new threat to Cincinnati threatens everyone Rachel loves. Can Rachel once again walk the line between the various paranormal factions to stop a deadly enemy?
AMERICAN DEMON is the fourteenth book in The Hollows series and picks up shortly after the events of THE WITCH WITH NO NAME. As with almost all continuing urban fantasy series, AMERICAN DEMON is best read in the context of the series as a whole. However, Kim Harrison provides a rather lengthy summary of all the characters and major events of The Hollows series at the beginning in a cleverly written Inderland Security (I.S.) internal document. There are some very emotional scenes in AMERICAN DEMON, most notably towards the conclusion of the book, and I suspect the emotional impact will be greater felt by fans of The Hollows rather than if AMERICAN DEMON is your first time reading the series.
Kim Harrison's masterful character development and world building shine in AMERICAN DEMON. I'm still crying over certain events even as I celebrate the return of Rachel, Trent, Jenks, and the rest of the gang. One of the things I love about The Hollows is that the characters and the world itself aren't stagnant. Yes, the characters face supernatural threats in each book, but Kim Harrison puts her characters' morals and values to the test. Rachel's heroism and willingness to do the hard things, even when it's involving folks she personally detests, is admirable and part of what I love about her.
AMERICAN DEMON has it all-phenomenal world building, suspense, strong character development, emotional drama, and even some steamy sex scenes. I'm excited about Kim Harrison's return to The Hollows and can't wait to see what adventures she has in store for us next. If you're a fan of urban fantasy or dark fantasy, don't hesitate and buy AMERICAN DEMON now- you won't regret it!
SUMMARY
A thrilling return to the #1 New York Times bestselling urban fantasy series, continuing Rachel Morgan's story.

RACHEL MORGAN IS BACK--AND THE HOLLOWS WILL NEVER BE THE SAME.

What happens after you've saved the world? Well, if you're Rachel Mariana Morgan, witch-born demon, you quickly discover that something might have gone just a little bit wrong. That the very same acts you and your friends took to forge new powers may have released something bound by the old. With a rash of zombies, some strange new murders, and an exceedingly mysterious new demon in town, it will take everything Rachel has to counter this new threat to the world--and it may demand the sacrifice of what she holds most dear.
---
What do you think about this review?
Comments
No comments posted.

Registered users may leave comments.
Log in or register now!