"From Friends To Lovers!!"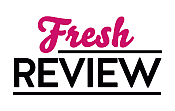 Reviewed by Helen Williams
Posted June 22, 2020

Romance Comedy | Romance Western
THE BEST MAN PLAN is the first book in A Boots and Bouquet Series by Jaci Burton. The Bellini family was first introduced in THE MATCHMAKER 'S MISTLETOE MISSION which was about Oklahoma rancher Clay Henry and LA professional matchmaker Alice Weatherford. This was a very entertaining story that introduced all of these friends.
Now imagine in THE BEST MAN PLAN you are three days away from your picture-perfect wedding when your fiance' breaks up with you in an email. And then top it off with him going on the honeymoon trip. Not only are you hurt and embarrassed but you all grew up together. Can you ever find it in your heart to forgive him for this hurt? Jaci Burton does a wonderful, thoughtful process of all the emotions the almost-bride goes through as well as her family and her friends.
Erin Bellini has every right to be livid and wants revenge. Veterinarian Jason Callum was to be the best man in his best friends' wedding. He is as puzzled as Erin as to why Owen would do this. Erin and Jason and their friends have always spent time with each other. As they start spending more time together Erin suggests to Jason that the perfect revenge for Owen would be if they had a hot fling. Jason has always secretly had feelings for Erin. But because his best friend approached her first he kept silent about his feelings. Can a friendship with hidden secret feelings progress to more? Or will a lifelong friendship be destroyed?
Erin and Jason cross that friendship line when they begin a hot and steamy affair. Erin is emotionally raw and confused. So when she starts having unexpected feelings for Jason she questions her judgement. Jason has no questions regarding his feelings but gives Erin the space she needs to sort things out. Erin knows that the only way she can move forward is by confronting Owen about how he hurt her. But the confrontation is not what she, her family and friends were expecting. This is a great story about true friendship, love and forgiveness.
SUMMARY
New York Times bestselling author Jaci Burton kicks off a dreamy new series with a sweep-you-off-your-feet friends-to-lovers romance.

Three days before Erin Bellini's wedding, her fiancé breaks up with her--in an email! Hurt and embarrassed, she decides to have a fling with veterinarian Jason Callum, who's both the best man and the hottest guy she knows. But Jason wants a lot more than just a one-night stand with the woman he's cared about for years. So he's taking things slow. And hot. And showing Erin what real love can look like.

Suddenly Erin finds herself spending a lot more time with Jason than she intended. Feelings she never planned on having again are wrapping around her heart, refusing to let go. Erin isn't sure she can trust her instincts, though. After all, she made a terrible choice with her ex-fiancé. But Jason intends to convince her that he's the best man for her, and that what they have together is a real love that will last forever.
---
What do you think about this review?
Comments
No comments posted.

Registered users may leave comments.
Log in or register now!