"A somber whydunit"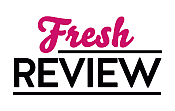 Reviewed by Laura Mueller
Posted June 22, 2020

Women's Fiction | Suspense | Multicultural
Estella Wirono had carefully curated the slideshow of pictures to display favorite memories from her Opa Irwan Sulinado's life as three hundred family members and close friends gathered to celebrate his eightieth birthday. Seat assignments were meticulously made to prevent any uncomfortable social situations from unfolding. The champagne was flowing, and the peach-shaped birthday buns had been served. The poisoned shark's fin soup would soon follow, ultimately killing all of the guests except for Gwendolyn, Estella's sister. Gwendolyn finds herself in a coma in the hospital, rapidly piecing together her memories of Estella's life and their bond as sisters to uncover why Estella poisoned the soup just before it was served.
What follows in Tiffany Tsao's THE MAJESTIES is an exploration of multi-faceted, complex family and business relationships; the struggle to balance individual desires with the collective family good; and international perceptions of power, culture, and race and the significant impact those can have on changing the course of one's life in potentially damaging ways. Redemption and religion, a doll's purpose, and loyalty are key themes that provide a glimpse into Estella's actions, desires, and perception of her ties to her family.
Those looking for an easy, lighthearted read will likely find THE MAJESTIES both bleak and a bit difficult to understand, especially as the story deepens. Tsao sets a grim tone for the book upon its opening and immediately dives into the deep end to analyze Estella's life and understand what motivated her mass-murder.
If you are an analytical reader that enjoys paying close attention to detail to understand how the seemingly innocuous activity can set off a chain of irreversible events, you may enjoy sorting through THE MAJESTIES and dissecting each character's actions at your next book club. Tsao's characters will undoubtedly evoke strong emotional reactions, ranging from sympathetic to angry to frustrated or confused.
Tsao's artful use of foreshadowing and flashbacks structure fragmented memories in a meaningful order. Vivid imagery paints a decadent setting for the reader to visualize everything from college life and cuisine in California to Oma's ornate and abundant furniture collection in Jakarta. Readers looking for a well-crafted, unpredictable find will certainly find that in THE MAJESTIES. If you're looking for a unique read and want to explore ways that contrasting belief systems and conflicting understandings of the truth can paint wildly different public-facing and privately-held pictures of reality, Tsao's novel is for you.
SUMMARY
Gwendolyn and Estella have always been as close as sisters can be. Growing up in a wealthy, eminent, and sometimes deceitful family, they've relied on each other for support and confidence. But now Gwendolyn is lying in a coma, the sole survivor of Estella's poisoning of their whole clan.

As Gwendolyn struggles to regain consciousness, she desperately retraces her memories, trying to uncover the moment that led to this shocking and brutal act. Was it their aunt's mysterious death at sea? Estella's unhappy marriage to a dangerously brutish man? Or were the shifting loyalties and unspoken resentments at the heart of their opulent world too much to bear? Can Gwendolyn, at last, confront the carefully buried mysteries in their family's past and the truth about who she and her sister really are?

Traveling from the luxurious world of the rich and powerful in Indonesia to the most spectacular shows at Paris Fashion Week, from the sunny coasts of California to the melting pot of Melbourne's university scene, The Majesties is a haunting and deeply evocative novel about the dark secrets that can build a family empire—and also bring it crashing down.
---
What do you think about this review?
Comments
No comments posted.

Registered users may leave comments.
Log in or register now!