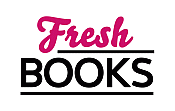 Hot, sizzling reads for July
"Someone saw something, but they are not telling."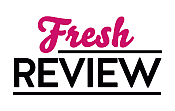 Reviewed by Teresa Cross
Posted June 22, 2020

A mystery novel that no parent ever wishes to live, NO ONE SAW written by Beverly Long is the second in the A.L. McKittridge mysteries. From the very beginning, Long grabs your attention and maintains it through out. I read this mystery in one day as I could not put it down for any reason. The characters, A.L. and his partner Rena work great together and Long did a great job showing us not only their life on the street solving crimes, but each of their personal lives as well making you feel like they are not just characters, but real people.
In Baywood Police Department, A.L. McKittridge and his partner Rena Morgan are working against time trying to find a five-year-old little girl, Emma Whitman, who disappeared from her daycare. Her grandma said she dropped her off with her teacher, and her teacher said she never saw her that day. A mystery that leaves everyone involved baffled at what could have happened. Did she wander off or did someone pick her up? And most of all, how could she not be accounted for when the two adults who were supposed to be the last to see her have no clue? Someone must be lying. With time against them, A.L. and Rena find there is more to the Whitman family and their web of secrets. Every time they check up on a clue, there are more questions and sometimes more secrets. A.L. and Rena know that the longer it takes the chances are not good for Emma.
With a storyline like this you can see why NO ONE SAW is hard to put down. Beverly Long covered every detail without giving anything away. Parts will have you emotionally involved and not able to walk away. Each chapter has more questions that you will ask and more guesses to keep you engaged. However, the ending is a shocker that you will not believe!
SUMMARY
Nobody saw a thing. Or so they say…

Baywood police department detective A.L. McKittridge is no stranger to tough cases, but when five-year-old Emma Whitman disappears from her day care, there isn't a single shred of evidence to go on. Neither the grandmother who dropped her off, nor the teacher whose care she was supposed to be in, can account for the missing child. There are no witnesses. No trace of where she might have gone. There's only one thing A.L. and his partner, Rena Morgan, are sure of—somebody is lying.

With the clock ticking, A.L. and Rena are under extreme pressure as they discover their instincts are correct: all is not as it seems. The Whitmans are a family with many secrets, and A.L. and Rena will have to race to untangle a growing web of lies if they're going to find the thread that leads them to Emma…before it's too late.
---
What do you think about this review?
Comments
No comments posted.

Registered users may leave comments.
Log in or register now!