"Sometimes even on a lake, history repeats itself."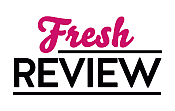 Reviewed by Teresa Cross
Posted June 22, 2020

Thriller Domestic | Thriller Psychological
A thriller that makes you wonder if you really know someone, STRANGER IN THE LAKE written by Kimberly Belle was hard to let go of until it was finished. The characters were strong and believable, which made it hard to figure out who was keeping the secrets of a life time and who was not. Belle has you questioning a lot of what is going on without letting anything get out before she was ready. I love thrillers that keep me in suspense.
In STRANGER IN THE LAKE, Charlotte is living the dream that on the side of the tracks she came from, she didn't think was ever possible. She married a wealthy widower who seems to love her. In a house on the lake, one would say she has everything. Then one morning she wakes up and finds a young woman's body floating off the dock in the same spot where her husband, Paul's first wife drowned!
Things are confusing after she remembers seeing Paul talking to this woman the day before, but he tells the police he did not know her. What is he hiding? Then she seems to find more secrets that are not making sense. Who can she trust and what can she believe? Paul is the love of her life and what a sweet life she has. Or though she thought.
Kimberly Belle's newest novel is sure to be a big seller as it was one that spikes the interest of any psychological thriller lover. There were parts at the end that had me holding my breath in anticipation. The details Belle describes in the novel made it so easy to picture the events in the story. STRANGER IN THE LAKE is an easy read that you cannot let stop until the end. It will be one of the best thrillers you will read this year.
SUMMARY
"Spellbinding. Another outstanding novel by Kimberly Belle, masterfully written to lure you in and never let go." - Samantha Downing, USA Today bestselling author of My Lovely Wife

When Charlotte married the wealthy widower Paul, it caused a ripple of gossip in their small lakeside town. They have a charmed life together, despite the cruel whispers about her humble past and his first marriage. But everything starts to unravel when she discovers a young woman's body floating in the exact same spot where Paul's first wife tragically drowned.

At first, it seems like a horrific coincidence, but the stranger in the lake is no stranger. Charlotte saw Paul talking to her the day before, even though Paul tells the police he's never met the woman. His lie exposes cracks in their fragile new marriage, cracks Charlotte is determined to keep from breaking them in two.

As Charlotte uncovers dark mysteries about the man she married, she doesn't know what to trust--her heart, which knows Paul to be a good man, or her growing suspicion that there's something he's hiding in the water.

Look for these other pulse-pounding thrillers by Kimberly Belle:

Three Days Missing
The Marriage Lie
Dear Wife
---
What do you think about this review?
Comments
No comments posted.

Registered users may leave comments.
Log in or register now!