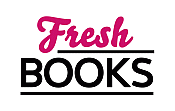 Hot, sizzling reads for July
"A look at Whitey Bulger, his life and death"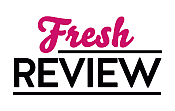 Reviewed by Annetta Sweetko
Posted June 14, 2020

True Crime | Non-Fiction Biography
HUNTING WHITEY is not my usual genre to read because I do not go for true crime or non-fiction biography, but during our recent forced seclusion, my husband and I began to watch different mafia videos. (Bloodletters and Badmen is a good series of short biographical videos on YouTube.) After seeing a video on Whitey Bulger, I found myself wondering how a man, who was so well known and so supposedly vicious, could disappear for sixteen years.
HUNTING WHITEY will give you a number of interesting facts surrounding the disappearance and capture of James "Whitey" Bulger. The people he encountered who have no idea that this was a man who brutally murdered, if not by his own hand by his orders, 19 people. The same man who ran the Irish mob of South Boston with an iron hand and to some degree had a number of police and F.B.I. upper echelon in his pocket, as a so-called informant. This book was written by Boston reporters who use their knowledge of the area and skills as investigative reporters to bring light to this man's history.
In light of many truths that come out during the investigation of Bulger and the search, even the F.B.I. of Boston had to do a lot of work to clean up their act and that is discussed in a completely unbiased way. In fact, the whole storyline gives good and bad on all sides as they complete the journey of the crime boss and his times. If others had wondered as I had, what took them so long in finding one old man and his girlfriend, HUNTING WHITEY will produce the answers. The one that I had never thought of was 9-11. The country and all law enforcement went into terrorist-mode and only a few were left to keep the search, after the killing of Bin Laden, the search began again in earnest as Bulger was again number one most wanted.
The writers also left doubt in minds concerning Whitey Bulger's death. He was old, bound to a wheelchair, and was suppose to be transferred to a hospital prison, instead he was sent to a prison that was notorious for prisoner-on-prisoner deaths. A short time after his arrival that is what happened to him, in the minds of the mafia men - they only killed a rat. So was the fix in to set him up? I think that is one that will never be answered.
HUNTING WHITEY is very well written, looking at all sides; from the agents and police work that was done and the clean up that was necessary on many fronts and gives a very in-depth look at this man. A number of things that humanized him are added as we see he was always helping out other people, befriending those in need, but they never let readers forget that this man was a killer.
SUMMARY
Based on exclusive, fresh reporting, the thrilling, definitive inside story of the pursuit, capture, and killing of legendary South Boston mob boss, James "Whitey" Bulger, detailing as never before his years on the run, how he evaded capture, and his brutal murder in prison.
For the first time, Boston reporters Casey Sherman and Dave Wedge draw on exclusive interviews and exhaustive investigative reportage to tell the complete story of Whitey Bulger, one of the most notorious crime bosses in American history—alongside Al "Scarface" Capone and Vito Genovese—and a longtime FBI informant. The leader of Boston's Winter Hill Gang and #1 on the FBI's Most Wanted list, Bulger was indicted for nineteen counts of murder, racketeering, narcotics distribution, and extortion. But it was his sixteen-year flight from justice on the eve of his arrest that made him a legend and exposed deep corruption within the FBI.
While other accounts have examined Bulger's crimes, this remarkable chronicle tells the story of his life on the run, his capture, and his eventual murder inside one of America's most dangerous prisons—"Misery Mountain"—in 2018. Interweaving the perspectives of Bulger, his family and cohorts, and law enforcement, Hunting Whitey explains how this dangerous criminal evaded capture for nearly two decades and shines a spotlight on the dedicated detectives, federal agents, and prosecutors involved in bringing him to justice. It is also a fascinating, detailed portrait of both Bulger's trial and his time in prison—including shocking new details about his death at Misery Mountain less than twenty-four hours after his arrival.
Granted access to exclusive prison letters and interviews with dozens of people connected to the case on both sides, Sherman and Wedge offer a trove of fascinating new stories and create an incomparable portrait of one of the most infamous criminals in American history.
Hunting Whitey includes an 8-page photo insert.
---
What do you think about this review?
Comments
No comments posted.

Registered users may leave comments.
Log in or register now!