"Hero or antihero, the young wizard of the story is real"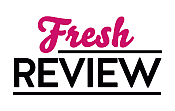 Reviewed by Clare O'Beara
Posted June 10, 2020

Young Adult | Young Adult Adventure | Young Adult Romance
The concept of the old bookshop or the story in a book becoming a hidden world, with young people from our normal world dragged into proceedings, is a familiar path for us fantasy readers. So what's new about STORYBOUND? Edie Keller has a powerful personal backstory, which she gradually reveals. She and their mum are supporting themselves since her father was confined for having dangerous hallucinations, is part of it. Ever since, Edie has preferred to lose herself in a book series about a young wizard. She never imagines she'll fall into that story.
Kane the Traveler is not who Edie thought he was; his story has been glamorised by a scribe in the real world. In his own life, Kane is more of an antihero, who might kidnap a princess or rescue her if the pay is right. He lives in the Kingdom of Mithres and when Edie arrives, scared out of her wits and without any magic to fight off hellhounds, he does intervene but then dismisses her with the name 'Cupcake'. She's had romantic thoughts about being the right girl for Kane, but he doesn't know her or need her, and she's nothing to him. Kane does have a problem, however, and Edie knows how that story ends. Or thinks she does. Maybe a lot has changed from the books.
For me the best part about Edie is the tae-kwon-do lessons she's been taking; they help her battle much larger (fanged, slavering) opponents and give her the presence of mind to pick up any tool and use it as a weapon. Her main disadvantage in the demon-infested world (which otherwise is sadly just a shabbier form of here) is that demon beasts can pick up the scent of her iron-rich blood. Come for dinner, hell-cat!
Watch out for some strong language and on the good side, a would-be romance which doesn't get time to develop into anything too soppy. Because this isn't the middle-grade version like The Neverending Story; this is the young teen version in which things are definitely out to eat the characters. They can't stand in one place too long, and when a small party boards a boat, even that isn't safe. Edie learns a great deal about herself and suspects a lot more about her family. But she doesn't know if any of her new friends will make it to the story's end alive. STORYBOUND by Emily McKay will be good for boys or girls who want something out of the ordinary, with less structure than the Harry Potter books and less clarity over who is on whose side.
SUMMARY
I've lived in nine towns in the past six years. I know my mom feels bad about it, but I don't mind. Who wants friends anyway?
All I've ever needed are my books. I've lived a thousand lives, had adventures I couldn't even begin to imagine. To me, the places I discovered between the pages of a book are as real as the world I live in.
When I walk into my favorite bookstore, the last thing I expect is to walk out onto the pages of the kingdom of Mithres...or that the book boyfriend I've loved more than life, Kane the Traveler, really exists. And he has no clue the fate that awaits him in book five...
Now that I know the truth, I have a chance to save Kane. But if I change the story, will I ever find my way home?
Excerpt
The Traveler Undone, the final book in The Traveler Chronicles, was released on the same day the movers delivered our boxes to the new apartment—the ninth in six years.
The Traveler Chronicles was my favorite series. Ever. I loved Kane, the hero from those books, more than any other hero. More than Harry Potter. More than Aragorn from Lord of the Rings. More than Wade Watts from Ready Player One.
According to interviews with the author, Chuck Wallace, The Traveler Undone would be the last book.
I don't know what sacrifices Mom made to the bookstore gods to get a book delivered on release day to an apartment we'd lived in less than twenty-four hours. I didn't ask.
But when I saw the box, I knew exactly what it was. A beginning and an ending all in one day.
It felt auspicious.
"What do you want to do now?" Mom asked, as I clutched the box.
Yeah. Like she didn't know.
I wanted to crawl into bed with my book. I wanted to not move again until I was done.
"We're finally close to a Cheesecake Factory. she offered.
I squeezed the box to my chest. I could almost feel the beating heart of the book through the cardboard.
"Maybe for dinner?"
Her lips twitched with a smile more resigned than amused. "Sure, kiddo."
Pretending I didn't notice how sad her eyes looked, I crossed the living room of the garage apartment, heading for the single bedroom Mom and I would share. I didn't want to open it in front of her. I wanted to be alone when I saw the book for the first time. When I ran my fingers over the embossed cover. I wanted to make a ceremony out of it.
I had almost escaped to the bedroom when Mom said, "I just want—"
She cut herself off, either unwilling or unable to finish her sentence. That's what stopped me.
She was still by the front door, threading her keys in and out of her fingers. The apartment was so tiny that we were barely ten feet apart. The living room held a sofa and a chair, both pushed too close to the center to accommodate the boxes stacked against the wall—all of the stuff we'd hauled from one place to the next as we followed Mom's job across the country. The effect was claustrophobic.
Once again my mom's gaze dropped to the box in my hands. Self-consciously, I tucked it behind my back. Mom wasn't a reader. Not like me. She'd never understood the need to escape reality.
I wanted to live in a world where the monsters were hellhounds and demons, not isolation and bullies. In a world where the bad guys could be slayed. Where a valiant hero—or better yet, a snarky, reluctant one—would always step in to win the day.
"I just want to give this place a shot."
"Sure."
"The doctors give Ms. Polinski a year or more. And Seattle could be a real home for us. Especially after…"
Regret flickered across her expression. Then she crossed over to me and gave me a fierce hug.
Her voice trembled, even though her hands didn't. "You could make friends here."
Thank God she was hugging me too tightly to see me roll my eyes.
The last place we lived, somehow, someone found out about Dad. I don't know how, because I sure as shit didn't tell them. After that, friends were low on my list of requirements.
Still, I knew what she wanted to hear. "Yeah. Of course." "You don't have to spend your whole life reading. You can go out. Be around other people more. Go to parties."
"I can't wait."
My voice sounded falsely high. Too optimistic.
What Mom didn't understand, what she had never understood, was that I didn't want those things. Even if I knew how to make new friends, I was happy where I was. At home with a book.
Mom was a palliative care nurse—one of the best in the country. Which was a fancy way of saying she took care of rich people who were dying.
She had an important job and she was amazing at it. I knew she felt guilty about moving us around so much, but it wasn't her fault. A single mom did what she had to.
And an introverted, book-loving loner like me did what she had to do, too. I gave my mom an I-love-you-but-back-off hug and then retreated to the bedroom.
The garage apartment came furnished in fancy-shmancy, rich-people guesthouse luxury. So I kicked off my Converse and spread my Hufflepuff blanket out on the velvet chaise lounge before curling up with the box. I sliced it open with the very tip of my scissors. No way I'd risk scratching the cover.
Since I'd been stalking the Chuck Wallace blog tour, I'd seen the cover a ton of times—it featured Kane, standing in profile, wearing his black leather duster, his blackthorn blasting rod in his hand.
I traced the line of his arm before flipping the book over. There were no words printed on the back—only an outstretched feminine hand and the fluttering hem of a petal-covered skirt. It was as if Kane were watching a woman leave. Would this be the book I'd been waiting for? Well, me and every other female reader. Would Kane finally get a love interest?
I eased the book open to read the blurb on the front cover flap.
You don't want to read this book.
Sure, maybe you're one of the millions of Dark Worlderswho've read the first four books. It might be too late for you. But in case you're not one of those fools, I'll bring you upto speed.
The Kingdoms of Mithres are a mess. The High King dieda year ago. As far as everyone knows, he doesn't have an heir. Since then, the seven remaining High Courts have been duking it out for power. The Curator—the one person who could restore the balance of power—went looking for the lost heir and hasn't been seen since. Rumor is she crossed over to your world to search there.
But me? I've got bigger problems. Closer-to-home problems. A princess of the Red Court has been kidnapped. If I can find her and get her to Saint Lew in time for her wedding, the rewardis substantial—buy-my-own-private-island substantial.
Maybe I'll even retire from this life of thieving, cheating, and bounty hunting I've been doing since my mom died when I was thirteen. Then I wouldn't have to spend every waking second looking over my shoulder.
If I'm going to save the princess, I need to stay one step ahead of everyone else. And ten steps ahead of Smyth, his pack of hellhounds, and his army of Sleekers who guard the thresholds between this world and the Dark World.
Oh, by the way, Smyth killed my mother, the High Queen. He's been hunting me ever since.
Why, you ask? Because I'm a Dark Worlder.
I'm a changeling. A human, swapped as an infant for the High Queen's own dying Tuatha baby. Which, coincidentally, also makes me the missing heir everyone is looking for.
How can I be a Dark Worlder changeling and the missing heir to the most powerful magic legacy in the Kingdoms?
This is Mithres, where the thread of magic connects every living being, where the Tuatha practice elemental magic you can't even imagine, where Sirens swim the oceans and dragons soar the skies.
Here, anything is possible.
I read the words before closing the book and squeezing it tight to my chest. Yeah. Hugging that book brought me more comfort and joy than hugging my mom. A greater sense of peace. Of belonging.
Mom would never get that. But I never even questioned it.
I'd lived a thousand lives through books. I'd had adventures she couldn't even imagine. The world between the pages of a book was as real to me as this world was.
Of course, I didn't know then what I know now. I didn't know that the world of Kane the Traveler really was real. I didn't know that in that world, I was more powerful than I could ever imagine.
And I never dreamed it was real for my mother, too.
---
What do you think about this review?
Comments
No comments posted.

Registered users may leave comments.
Log in or register now!