"A race to the moon proves costly and deadly!"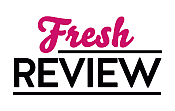 Reviewed by Audrey Lawrence
Posted June 10, 2020

"Warning. Warning. Time to impact is 40 seconds."
Spaceplane pilot Brad McLanahan listens to the curt warning while focusing his attention on his sensors in the central display… time is unbelievably tight, but he connects with Commander Amanda Dvorsky and asks her to continue to hold her destroyer's course. Her small convoy is facing direct missile attack in the "neutral" South China Sea, but has been claimed by China as its territorial waters. Will the message John Dalton Farrell, President of the United States, sends to President Li Jun of the People's Republic of China arrive in time to save the ships?
Predicaments like this are the stuff that makes Dale Brown's futuristic novels both so fascinating as well as chilling! As a former Air Force captain and pilot and a self-declared research nerd, Brown has a deep thirst for knowledge and his comprehension of military aircraft and developments in technology are just as up to date as his unique understanding of the geopolitical world in which we live.
EAGLE STATION, the 24th book in Dale Brown's highly acclaimed Patrick McLanahan series (seventh in the Brad McLanahan series based on the exploits of Patrick's son) is filled with tight and frightening situations that can change in seconds and leave you racing through the pages to find out what happens.
His recently released EAGLE STATION continues the futuristic story from the dramatic ending in THE MOSCOW OFFENSIVE and THE KREMLIN STRIKE. While the space planes go faster, the ambitions of leaders in powerful nations grow stronger as they seek the rare minerals and elements needed by high tech space weaponry as well as who can control access to the dark side of the moon.
Capt. Brad McLanahan, the main protagonist, is now engaged to Major Nadia Rozek, formerly of the Polish Air Force and now a spaceplane pilot trainer and Cybernetic Lunar Activity Device (CLAD) and between battles have a wedding to plan. Brown's legions of fans will also be thrilled with the ongoing roles played by other key characters, including Boomer Noble, Constable Vasey, Kevin Martindale and naturally, the famous technology and intelligence expert, Patrick McLanahan.
While EAGLE STATION can certainly be read as a stand-alone military thriller, reading some of the earlier novels first will certainly enrich the story while familiarizing yourself with the backgrounds of these exciting characters and their own exciting adventures. Brown is certainly at his best in his portrayal of characters of those doing the flying or research, be they Russian, Chinese or American, but the political leaders still tend to adhere to the stereotypes of their respective countries. I do love his portrayal of an American President who is both steadfast and strategic.
His writing is smooth, direct, and realistic from the perspective of current situations and filled with great tension-reducing humour. Brown's plots, although set in the near future, are realistically based on events happening today. Just by coincidence, while I am deep diving into the intro chapters in EAGLE STATION and reading about China commanding control of the South China Sea, current headlines in the newspapers highlighted China's success in growing cabbage on their manmade Woody Island. Even I, without any military training, can decipher implications of that for the future … shades of EAGLE STATION and Brown's predictions and predicaments indeed!
Brown definitely is in the top tier for this thrilling genre as his many fans will attest, so grab a copy and a coffee or a beer and join them in finding out exactly what is happening on the dark side of the moon!
But, warning, warning! Once entering EAGLE STATION and the space environment, you won't be able to put the book down! Enjoy!
SUMMARY
In this thrilling geopolitical adventure from New York Times bestselling legend Dale Brown, Brad McLanahan and the Space Force must fight to preserve America's freedom when ruthless enemies forge an unlikely alliance to control not only the earth, but the moon and beyond.
Because its enemies never stop trying to undermine the United States' security, the men and women who serve to protect America must always be vigilant. Few know this better than warriors Brad McLanahan and Nadia Rozek. Newly married, the two are just beginning to settle into their new life together when they are called back into action.
Though the Russians were badly defeated by Brad and the Iron Wolf Squadron in their previous bid for world dominance, they are back and doubling down on their quest for control of outer space. In addition to their cutting-edge weaponry, they have a formidable new ally: China's energetic and ruthless leader, President Li Jun.
To protect America and the rest of the free world from the Russians and the Chinese, the Americans plan to mine the moon's helium-3 resources, which will allow them to fully exploit the revolutionary fusion power technology Brad and his team captured from the Russians aboard the Mars One weapons platform.
But Leonov and Li have devised a daring plan of their own. They are building a joint secret base on the moon's far side fortified with a powerful Russian plasma rail gun that can destroy any spacecraft entering lunar orbit. If the heavily armed base becomes operational, it will give America's enemies control over the world's economic and military future.
As this latest skirmish in the war for space accelerates, Brad, Nadia, and their compatriots in the Space Force must use their cunning and skill—and America's own high-tech weaponry—to derail the Sino-Russian alliance and destroy their lunar site before it's too late for the U.S. . . . and the entire world.
---
What do you think about this review?
Comments
No comments posted.

Registered users may leave comments.
Log in or register now!