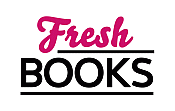 Hot, sizzling reads for July
"Dragon shapeshifter and a healer witch at cross purposes tumble into love"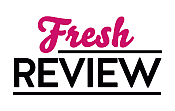 Reviewed by Make Kay
Posted June 4, 2020

A follow-up to the powerhouse read PHOENIX UNBOUND, DRAGON UNLEASHED is book 2 in the Fallen Empire series by Grace Draven. Although the subject matter is no less epic than book 1, involving an uber-evil empress, an earth witch, and a dragon trapped in a human body, DRAGON UNLEASHED is a slower and gentler read. The story is set in the Krael Empire, where magic is outlawed and people live and die by the sword.
DRAGON UNLEASHED stands on its own in the series. Dalvila, the egregiously over-the-top villainess from book 1 named the Spider of the Empire is back to menace the populace. But readers don't need to have read about her previously to know that her depravity and love of torture are just flat out bad news. It's interesting how Draven tried to make the Spider's warped henchman into a somewhat sympathetic character. While she provided a reason for his behavior, I still rooted for him to be maimed and killed, so she was not effective in rehabilitating him in my eyes. Interesting attempt, though!
Malachus is a draga who has been trapped in his human form because someone stole the bit of bone from his mother's skeleton that has hidden him and protected him from humans as he has matured. Now Malachus has tracked the dragon bone to a group of free traders, and so he infiltrates them to locate the magic item he needs to transform to a draga, or dragon. Malachus is a stalwart figure, and I adore him!
Halani is a healer in the free trader caravan who possesses forbidden earth magic. She discovers Malachus left for dead in the fields nearby and nurses him back to health. While Hilani is not quite as admirable a character, I did grow to enjoy her very much. Draven makes a decent case for why Halani and others in her group act dishonorably without perhaps being utterly without honor themselves. I do love how Hilani and Malachus grow ever closer despite each keeping important secrets from the other until the other individual is more important than any other goal.
DRAGON UNLEASHED is a slow burn fantasy book with plenty of juicy moral ambiguity and multiple bad guys to boot. The romance is pleasing, there is persistent and slowly ratcheting tension, and some entertaining secondary characters flesh out the story well. While not as strong an offering as book 1, DRAGON UNLEASHED nonetheless provides a diverting fantasy tale with dragons, danger, and delicious romance.
SUMMARY
A dragon shapeshifter and a healer with power over the earth fight a corrupt empire in this thrilling and deeply emotional romantic fantasy from the USA Today bestselling author of Radiance.

Magic is outlawed in the Krael Empire and punishable by death. Born with the gift of earth magic, the free trader Halani keeps her dangerous secret closely guarded. When her uncle buys a mysterious artifact, a piece of bone belonging to a long-dead draga, Halani knows it's far more than what it seems.

Dragas haven't been seen for more than a century, and most believe them extinct. They're wrong. Dragas still walk among the denizens of the Empire, disguised as humans. Malachus is a draga living on borrowed time. The magic that has protected him will soon turn on him--unless he finds a key part of his heritage. He has tracked it to a group of free traders, among them a grave-robbing earth witch who fascinates him as much as she frustrates him with her many secrets.

Unbeknownst to both, the Empire's twisted empress searches for a draga of her own, to capture and kill as a trophy. As Malachus the hunter becomes the hunted, Halani must risk herself and all she loves to save him from the Empire's machinations and his own lethal birthright.
---
What do you think about this review?
Comments
No comments posted.

Registered users may leave comments.
Log in or register now!