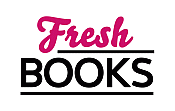 Hot, sizzling reads for July
"A wedding crasher is an ill omen for the creative chocolatier"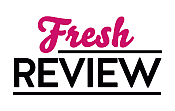 Reviewed by Clare O'Beara
Posted June 4, 2020

Juliet Brody and Reverend Simon Brook are getting married at the start of this scrumptious mystery. With a name like MARSHMALLOW MALICE, you can see this one fits right into the Amish Candy Shop Mystery series, which has included titles with licorice and toffee. In this case, the proprietor of the shop, Bailey King, has been particularly asked for a marshmallow-frosted wedding cake.
Harvest, Ohio is warm in midsummer, and Bailey has her work cut out, being maid of honour to her good friend, keeping the cake from melting and protecting it from the interested attentions of Jethro the dappled pot-bellied pig which goes everywhere with the nerve-prone Juliet. Bailey's boyfriend, Sheriff Deputy Aiden Brody, is both Juliet's son and the groomsman, and everything is almost perfect until a wedding crasher accuses the groom of some misdeed and says he doesn't deserve happiness. Juliet, creditably, won't hear any ill of her intended, and the marriage proceeds. The ill-omen remains, and mishaps start to occur. The next morning, this includes a dead person discovered by Bailey on the church steps.
Although the town is in Amish country, Bailey is a New York chocolatier who has come here to run an elderly relative's shop. Some of the Amish will talk to her and some keep their own counsel. She continues to learn about the quiet community. This time, she learns that some of the Amish drink. They should never drink to excess, but nobody is perfect. Having helped to resolve a few mysteries is a label that sticks, and Bailey gets to know rather more about certain people than she ever wanted.
Amanda Flower keeps coming up with charming, funny, and exciting incidents in the life of her hard-working, creative chocolatier. At the back of this book is a recipe for chocolate marshmallow sticks, so simple that anyone could make it. Between making and selling those, picking strawberries to dip in chocolate, and exploring other industries, Bailey and her friends keep as busy as bees. Enjoy this mystery MARSHMALLOW MALICE which will be best for fans of the series but would read well as a standalone.
SUMMARY
Caught in a sticky situation . . .

With Juliet Brody and Reverend Brook tying the knot in Ohio's Amish Country's most anticipated nuptials of the year, Bailey King is determined to do everything in her power to make the event a sweet success. Except midsummer heat waves and outdoor ceremonies don't mix, and an exasperated Bailey soon finds herself struggling to fulfill bridesmaid duties and keep her stunning marshmallow-frosted wedding cake from becoming a gooey disaster. Then much to everyone's shock, the entire ceremony crumbles when a guest drops dead, and the cause isn't sunstroke . . .

Turns out, the uninvited victim came equipped with lots of dirt on the devout reverend's hidden past. As Reverend Brook tops the murder suspect list on what should have been the happiest day of his life, Bailey and her sheriff's deputy boyfriend vow to clear his name. Can the duo boil down a series of baffling clues before Juliet considers her marriage a bad mistake—or the killer whips up another deadly surprise?

Recipe Included!
---
What do you think about this review?
Comments
No comments posted.

Registered users may leave comments.
Log in or register now!