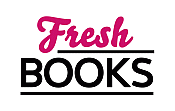 Hot, sizzling reads for July
"Watch out for the 'gators in this lively love story"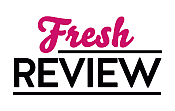 Reviewed by Clare O'Beara
Posted May 30, 2020

Nurse practitioner is a term for a clinical nurse who can do just about everything a doctor can, except prescribe some medications. Lila Daley leaves Dallas to bring this experience to her own practice, with the benefit of ten years of ER nursing. BUTTERFLY BAYOU starts with her arrival, but she soon finds that the good folks down home in Papillon, Louisiana, haven't heard of NP and aren't pleased to see a lady in old Doc's place. Even if Doc spent more time fishing on the bayou than in the clinic.
Customers at the town's medical clinic include Sheriff Armie LaVigne, who tickets the new arrival for speeding away from a 'gator. And Armie's daughter, Noelle, who is in a wheelchair but at sixteen hopes to get on with her life, despite the injuries from the road accident which killed her mother. Not many other folks drop in, and some who do walk out. They don't want to tell a newcomer their business. What's a nurse to do?
Now, concentrate, because Lisa is Lila's sister. I kept confusing the two names and the author must have found it hard to keep track while writing conversations between the ladies. There are also two men called Rene and Remy. Anyhow, Lisa and her husband Remy run a restaurant. Lisa got accepted right away because she was with Remy, so she suggests Lila should date a man about town. Like the sheriff. Lila is still getting over a traumatic episode in Dallas; she's struggling with a hoarder's house which she's bought, and a stray dog shows up on her step. She doesn't have time for a boyfriend. Except maybe the handsome Armie.
This story includes some strong language, which surprisingly shocks the rural folks. There's also reference to spousal abuse. Otherwise, this is a contemporary romance tale of moving house and providing new opportunities for dating in a small town. Lila is a very brave person who doesn't always keep a rein on her tongue – city folk – and she isn't providing the same service to locals as a table server in the hospitality industry, so she's never needed to be overly polite. Certain persons take offence, adding an element of suspense to the already lively story. Author Lexi Blake has wasted no time in setting up for a series also called Butterfly Bayou so if you enjoy the first book, BUTTERFLY BAYOU, come back and visit Papillon again. Just watch out for the 'gators. They can be mean.
SUMMARY
New York Times bestselling author Lexi Blake is back with an all-new heartwarming, small-town contemporary romance series set against the spicy southern backdrop of Louisiana's Butterfly Bayou.

Life in Dallas took a tragic turn for nurse practitioner Lila Daley. In need of a fresh start, she retreats to Papillon, Louisiana, a tiny town on the bayou. Sure she's greeted by a gator, finds herself in the middle of golf cart wars, and unwittingly adopts a scruffy dog, but Lila remains undaunted. She's focused on running the town's medical clinic, but fitting into the quirky community is harder than she imagined.

As a single dad, Sheriff Armie LaVigne embraces routine. But there is nothing routine about the town's newest resident. Lila is a gorgeous fish out of water and he's ready to catch her. In fact, in no time at all, Armie knows Lila is the woman for him and he plans to win her heart. But when the past threatens their happiness, Armie will have to decide if he has the courage to trust Lila enough to find a true happily ever after.
---
What do you think about this review?
Comments
1 comment posted.
Re: Watch out for the 'gators in this lively love story

Good review this is a New Author for me, thanks
Penney
(Penney Wilfort 5:09pm June 3)
Registered users may leave comments.
Log in or register now!