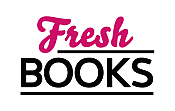 Grab your best read in March!
"Summertime Isn't Summertime Without Mary Kay Andrews"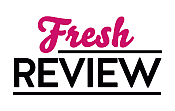 Reviewed by Alison Ellis
Posted May 28, 2020

Sarah "Conley" Hawkins has had her world flipped upside down. As an award-winning journalist, she has given up her current job in Atlanta and has broken up with her boyfriend to move up the journalistic ladder and go to Washington D.C. for a new job. At her going-away party, she finds out through the grapevine that the job she gave up everything for no longer exists. Tucking her tail, she does the only thing she can think of to do, go back to her childhood home. Arriving in Silver Bay, Florida, and devastated about losing her job, Conley has to deal with her older sister, Grayson, something she is looking forward to doing. However, staying with her grandmother and having that sense of security is exactly what Conley needs.
Conley's grandmother insists that she help out at their family-owned newspaper, The Silver Bay Beacon, but working with Grayson is not something Conley has any desire to do; especially when her main job is to write the local gossip column, "Hello, Summer." When she heads to the local legion to escape and drink away her troubles, she happens upon neighbor Sean Kelly. Their friendship picks up right where it left off years ago. As they are driving home, they come across a one-vehicle accident. When the victim is identified as a local congressman, Conley's journalistic curiosity gets the better of her she starts to dig a little too deep into his past. Will this be Conley's final story?
Mary Kay Andrews is the queen of summertime reads and I always look forward to grabbing one of her books for a weekend off and HELLO, SUMMER was no exception. However, this one was a little too drawn out and fell a little flat for my taste. There is a little bit of everything in this book to please a wide range of readers; a mysterious death, sibling rivalry, finding old friends and picking up where they left off, and political secrets and the drama that follows. Without giving away any spoilers, I will say I was a little disappointed in the ending, it felt off and left me hanging with some questions with no real answers. I can't say this is one I would reread in the future, but I would also suggest to those on the fence about purchasing it to give it a chance.
SUMMARY
New York Times bestselling author and Queen of the Beach Reads Mary Kay Andrews delivers her next blockbuster, Hello Summer.
It's a new season...
Conley Hawkins left her family's small town newspaper, The Silver Bay Beacon, in the rearview mirror years ago. Now a star reporter for a big-city paper, Conley is exactly where she wants to be and is about to take a fancy new position in Washington, D.C. Or so she thinks.
For small town scandals...
When the new job goes up in smoke, Conley finds herself right back where she started, working for her sister, who is trying to keep The Silver Bay Beacon afloat—and she doesn't exactly have warm feelings for Conley. Soon she is given the unenviable task of overseeing the local gossip column, "Hello, Summer."
And big-time secrets.
Then Conley witnesses an accident that ends in the death of a local congressman—a beloved war hero with a shady past. The more she digs into the story, the more dangerous it gets. As an old heartbreaker causes trouble and a new flame ignites, it soon looks like their sleepy beach town is the most scandalous hotspot of the summer.
---
What do you think about this review?
Comments
1 comment posted.
Re: Summertime Isn't Summertime Without Mary Kay Andrews

Great review thanks, can't wait to read this
Penney
(Penney Wilfort 5:07pm June 3)
Registered users may leave comments.
Log in or register now!