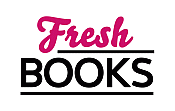 Hot, sizzling reads for July
"What if Bigfoot was real?"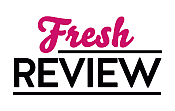 Reviewed by Debbie Wiley
Posted May 26, 2020

Science Fiction Suspense/Thriller | Horror | Dystopian
Mt. Rainier has erupted, and the tiny ecological experimental town, Greenloop, is now cut off from the rest of civilization. Kate Holland is a relative newcomer to Greenloop, and her diary is one of the remaining clues surviving the charred wreckage of the town afterwards. What happened to Kate and the rest of the town? Open the pages of DEVOLUTION and follow Kate's story….
DEVOLUTION is told in class Max Brooks' style, alternating between journal entries and interviews. Unlike WORLD WAR Z that offered snippets from various places and people around the world, all of the entries in DEVOLUTION focus on what happened to Greenloop. Kate's journal is woven seamlessly in with interviews with scientists and other folks involved in the investigation, lending an air of credence to this chilling tale.
Kate is a fascinating main heroine. Her marriage is on the rocks when she arrives at Greenloop, and I love how she navigates her way through the changes in her relationship as tensions in the community escalate. Kate is just your typical person trapped in an untenable situation after the eruption occurs and it's very easy to identify with her. In fact, that is part of her appeal as well as part of the horror of DEVOLUTION- that Kate is so much an ordinary American woman and so her revulsion and shock at facing a Bigfoot legend come to life is all too relatable.
However, it's Mostar who fascinates me the most. What is her history? How did she learn to plan for defense the way she cleverly does? Oh, I dearly want to hear her history and what she has endured in order to understand her better- and she gives enough hints that there is clearly a story behind her aloofness.
Max Brooks is an absolute master at the epistolary format, and DEVOLUTION is another stunningly good tale from him in this format. DEVOLUTION is a multilayered horror tale. At its surface, it's a horrifying tale of Bigfoot hunting humans. However, it's also fascinating to see how the lack of technology and access to the rest of the world impacts this ecologically green community and the supposed pacifists residing in it. DEVOLUTION is one heck of a scary thriller, particularly when read in quarantine, and I can guarantee you'll think twice about all those modern conveniences we take for granted (looking at you, Amazon one click shopping lol). If you read just one horror book this year, make it DEVOLUTION as the crazy ride is well worth it!
SUMMARY
The #1 bestselling author of World War Z returns with a horror tale that blurs the lines between human and beast, and asks, What are we capable of when we're cut off from society?

Set in the wilds of Washington State, Greenloop was once a model eco-community—until nature's wrath made it a tragic object lesson in civilization's fragility.

Offering a glorious back-to-nature experience with all the comforts of high-speed Internet, solar smart houses, and the assurance of being mere hours from Seattle by highway, Greenloop was indeed a paradise—until Mount Rainier erupted, leaving its residents truly cut off from the world, and utterly unprepared for the consequences. With no weapons and their food supplies dwindling, Greenloop's residents slowly realized that they were in a fight for survival. And as the ash swirled and finally settled, they found themselves facing a specter none of them could have predicted—or even thought possible. . . .

In these pages, Max Brooks brings to light the journals of resident Kate Holland, recovered from the town's bloody wreckage, faithfully reproducing her words alongside his own investigations into the massacre that followed and the legendary beasts behind it. If what Kate saw in those days is real, then we must accept the impossible. We must accept that the creature known as Bigfoot walks among us—and that it is a beast of terrible strength and ferocity.

Part survival narrative, part bloody horror tale, part scientific journey into the boundaries between truth and fiction, this is a Bigfoot story as only Max Brooks could chronicle it—and like none you've ever read before.
---
What do you think about this review?
Comments
No comments posted.

Registered users may leave comments.
Log in or register now!