"A shaken account from one Bigfoot sighting!"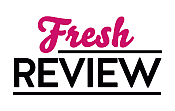 Reviewed by Teresa Cross
Posted May 26, 2020

Science Fiction Suspense/Thriller | Horror | Dystopian
DEVOLUTION written by Max Brooks is one novel that is powerful. The amount of research one has to do to bring a story alive and make it seem so real to the point that you are shaken after reading certain parts is an amazing writer! I love that Brooks was able to make me feel so involved with the story that my actual facial expressions went from scare to horror to tears and then finally to shock! This is science fiction suspense like I have never read before!!!
In Brook's latest novel, he combines the story with characters with life-like interviews and a journal left behind from one person in a small community that was left deserted. The story goes from the interviews to the daily logs from Kate Hollands at what happened from the short time she arrived in this community called Greenloop. This place with small houses that are powered by solar is a place that you live pretty much off the land with nature except for a few deliveries that one has to have from the city. It is a small place with about 8 to 9 people living their small neighborhood safe and happy right?
The Mt. Rainier erupts destroying their way back to any roads to town leaving them stranded. However, they come together to find a way to survive. Then they notice that the wildlife is disappearing after a while. And what comes next, is everyone's worst nightmare. Kate's story is told from her journals left behind. But what happened to her. The clues and her writing claim the sighting of a group Bigfoots. Or could there be something else? Not everyone believes and feel it must be something else.
DEVOLUTION stuck with me for days after reading. The descriptions Max Brooks gives in this power suspense are so clear and precise that you sometimes forget it is just a story. I made the mistake of reading some of it at night which left me jumpy and frighten to turn off the light. If you love stories that you can get lost in like that then you will love DEVOLUTION!
SUMMARY
The #1 bestselling author of World War Z returns with a horror tale that blurs the lines between human and beast, and asks, What are we capable of when we're cut off from society?

Set in the wilds of Washington State, Greenloop was once a model eco-community—until nature's wrath made it a tragic object lesson in civilization's fragility.

Offering a glorious back-to-nature experience with all the comforts of high-speed Internet, solar smart houses, and the assurance of being mere hours from Seattle by highway, Greenloop was indeed a paradise—until Mount Rainier erupted, leaving its residents truly cut off from the world, and utterly unprepared for the consequences. With no weapons and their food supplies dwindling, Greenloop's residents slowly realized that they were in a fight for survival. And as the ash swirled and finally settled, they found themselves facing a specter none of them could have predicted—or even thought possible. . . .

In these pages, Max Brooks brings to light the journals of resident Kate Holland, recovered from the town's bloody wreckage, faithfully reproducing her words alongside his own investigations into the massacre that followed and the legendary beasts behind it. If what Kate saw in those days is real, then we must accept the impossible. We must accept that the creature known as Bigfoot walks among us—and that it is a beast of terrible strength and ferocity.

Part survival narrative, part bloody horror tale, part scientific journey into the boundaries between truth and fiction, this is a Bigfoot story as only Max Brooks could chronicle it—and like none you've ever read before.
---
What do you think about this review?
Comments
No comments posted.

Registered users may leave comments.
Log in or register now!