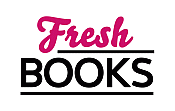 June blooms with love and intrigue
"Sweet, sexy, and totally addictive brain candy for romance fans!"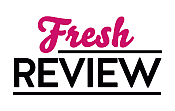 Reviewed by Miranda Owen
Posted May 23, 2020

Romance Science Fiction | Romance Erotica Sensual
BARBARIAN'S TREASURE is the twenty-first book in Ruby Dixon's "Ice Planet Barbarians" series. Even though this book is part of a series and is about characters mentioned in previous books, this works as a standalone story because it tells how these characters became mated. The book opens with pregnant Megan seeing her husband and son off on an adventure of their own while she stays back and describes the early days of their relationship to her (also pregnant) friend Josie.
One thing the reader must understand is that for any humans to survive on this alien ice planet, they must take a parasite. In addition to the perks of taking the parasite, it ensures the survival of the species but by resonating to a parasite in another being and ending in procreation. Megan has had a bumpy road until now. It's a huge adjustment for all the human women who were abducted and wound up in this new world, but Megan is particularly anxious about her place in it. She fears if she doesn't resonate with one of the friendly, and ridiculously hot natives, she'll outlive her usefulness. It's not reality, but it's what's in her head. Cashol has taken a shine to Megan from the first moment he meets her – before any resonance takes place. He likes her just for her. Occasionally Ruby Dixon writes a gruff hero, but most of her heroes are like Cashol – strong, sweet-natured, and all about their woman. This is my jam. Because Ruby Dixon tells this story from alternating perspectives, the reader gets a better picture of everything the characters keep hidden from each other. Because they mate before getting to know each other better, there are a few crucial misunderstandings. BARBARIAN'S TREASURE reminds me a little of a Shakespearean comedy. Cashol and Megan are both realistically flawed, but it doesn't take them too long to get on the same page and have a better understanding of each other.
BARBARIAN'S TREASURE is sweet, sexy, and totally addictive brain candy for romance fans. I can't get enough of this Ice Planet world and these characters. I look forward to reading Ruby Dixon's next steamy science fiction romance.
SUMMARY
Everyone knows Megan and Cashol hit it off the moment they resonated…didn't they? But when Josie goes into labor, an off-hand comment makes Megan point out to her friend that no, things weren't always so smooth. Just because resonance is immediate doesn't mean it's immediately perfect. But also…just because it's an instant bond doesn't mean it's wrong. Sometimes it's very, very right.
---
What do you think about this review?
Comments
No comments posted.

Registered users may leave comments.
Log in or register now!