"An appealing thriller that makes you think twice about who your neighbors really are."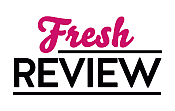 Reviewed by Teresa Cross
Posted May 21, 2020

A thriller that leaves your mind stunned at what just happened in the last few chapters, A GOOD MARRIAGE is everything we hope a real marriage is not! Kimberly McCreight's latest novel is an amazing story that you will not want to put down until the last page. With characters who each have a past they are trying to hide, as you read you get so focused on each one, it is defiantly a page-turner. A lot is going on, but you do not get lost, just sucked more into the action.
Lizzie gets a call from an old Zach Grayson. Not just any call, but a call that will change her life. He needs someone to represent him in court because he is suspected of murdering his wife, Amanda. This does not sound like the Zach Lizzie knows. But what does she know lately? Her own marriage is in trouble. As she looks into the community that Zach and Amanda were part of, she finds out the secrets of other parents of the Brooklyn County Day School. Things start to hit too close to home the more she unveils. Now, you are left wondering if her own marriage can be saved. . .
I love thrillers like this! Many speechless surprises to keep you obsessed with this page-turner that feeds every part of the reader in me. A GOOD MARRIAGE by Kimberly McCreight is a bestseller in my opinion. The characters are different but could be any of your neighbors down the road with their own secrets. With their out-of-the-ordinary lives, it is worth noting that this novel is NOT boring. I could not wait enough for the evening to come so I could sit down and find out what I'd learn. Make this your next read!
SUMMARY
Big Little Lies meets Presumed Innocent in this riveting novel from the New York Times bestselling author of Reconstructing Amelia, in which a woman's brutal murder reveals the perilous compromises some couples make—and the secrets they keep—in order to stay together.
Lizzie Kitsakis is working late when she gets the call. Grueling hours are standard at elite law firms like Young & Crane, but they'd be easier to swallow if Lizzie was there voluntarily. Until recently, she'd been a happily underpaid federal prosecutor. That job and her brilliant, devoted husband Sam—she had everything she'd ever wanted. And then, suddenly, it all fell apart.
No. That's a lie. It wasn't sudden, was it? Long ago the cracks in Lizzie's marriage had started to show. She was just good at averting her eyes.
The last thing Lizzie needs right now is a call from an inmate at Rikers asking for help—even if Zach Grayson is an old friend. But Zach is desperate: his wife, Amanda, has been found dead at the bottom of the stairs in their Brooklyn brownstone. And Zach's the primary suspect.
As Lizzie is drawn into the dark heart of idyllic Park Slope, she learns that Zach and Amanda weren't what they seemed—and that their friends, a close-knit group of fellow parents at the exclusive Brooklyn Country Day school, might be protecting troubling secrets of their own. In the end, she's left wondering not only whether her own marriage can be saved, but what it means to have a good marriage in the first place.
---
What do you think about this review?
Comments
No comments posted.

Registered users may leave comments.
Log in or register now!