"A party girl turned super spy saves the universe and finds love while doing so..."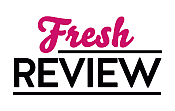 Reviewed by Make Kay
Posted May 21, 2020

Science Fiction Space Opera | Science Fiction Romance | Romance Science Fiction
All hail the glorious finale in the Consortium Rebellion series by Jessie Mihalik, CHAOS REIGNING! This series has been absolutely delightful, and Mihalik has catapulted to become one of my favorite authors. This is a sci fi romance cum space opera, and every book has packed its own super punch. Fans of Sandy Williams' Anomaly series or Rachel Bach's Paradox series will gobble this gem up with glee.
I'm a sucker for competence porn. Each of the siblings of the von Hasenberg house, one of the High Houses of the Consortium, is wildly competent in their own other-worldly way. They manage to pull off feats as unlikely as the Mission Impossible team, and it's such glorious fun to follow each as they tumble through the intrigue and chaos that the current inter-House war entails. Catarina von Hasenberg is the baby of her High House with five uber-impressive siblings. A sickly child growing up, as well as the youngest, she is used to being overlooked and dismissed. But Catarina uses her flighty and bubbly persona as a shield for her spying activities and as a cover for her Super Soldier attributes. You go, girl!
When a hostile takeover of the Consortium leaves Catarina in charge of her House, she sheds her "fun girl" persona and steps up to attempt to save the universe. At her side are two soldiers hired by her older sister Bianca, who have their own freaky secrets to protect whilst they protect Cat. There's plenty of intrigue and lots of guerrilla warfare. Unfortunately, book 3 is not nearly as strong in the romance as AURORA BLAZING or POLARIS RISING, but the rollicking pace of the book keeps things moving happily along, and I was captivated nonetheless.
CHAOS REIGNING is fast-moving, with a roiling and twisty plot, plenty of blaster fire, and edge-of-your-seat danger. I'm extremely sorry to see this series close, so I was thrilled to see a new space series will be coming in 2022 from Mihalik. She's proven her sci-fi romance moxie to me in spades, and I'm Mihalik's loyal reading servant now.
SUMMARY
Interplanetary intrigue and romance combine in this electrifying finale to the Consortium Rebellion series.

As the youngest member of her High House, Catarina von Hasenberg is used to being underestimated, but her youth and flighty, bubbly personality mask a clever mind and stubborn determination. Her enemies, blind to her true strength, do not suspect that Cat is a spy—which makes her the perfect candidate to go undercover at a rival House's summer retreat to gather intelligence on their recent treachery.
Cat's overprotective older sister reluctantly agrees, but on one condition: Cat cannot go alone. Alexander Sterling, a quiet, gorgeous bodyguard, will accompany her, posing as her lover. After Cat tries, and fails, to ditch Alex, she grudgingly agrees, confident in her ability to manage him. After all, she's never found a person she can't manipulate.
But Alex proves more difficult—and more desirable—than Cat anticipated. When she's attacked and nearly killed, she and Alex are forced to work together to figure out how deep the treason goes. With rumors of widespread assaults on Serenity raging, communications down, and the rest of her family trapped off-planet, Catarina must persuade Alex to return to Earth to expose the truth and finish this deadly battle once and for all.
But Cat can't explain why she's the perfect person to infiltrate hostile territory without revealing secrets she'd rather keep buried. . . .
---
What do you think about this review?
Comments
No comments posted.

Registered users may leave comments.
Log in or register now!