"Can the autopsy prove whether or not this is a murder?"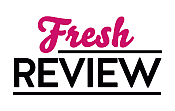 Reviewed by Sharon Salituro
Posted May 21, 2020

Thriller Medical | Mystery Woman Sleuth | Suspense
Dr. Jessica Teska needed a start over in her life, including not seeing her old boyfriend Barry. Jessica packs up her belongings and moves to San Francisco as the next medical examiner. As she starts her new job, one of the first cases she takes is to do an autopsy on a young woman. In the autopsy, she sees that the woman was pregnant. This brings back a flashback from her former job.
As Jessica is continuing this autopsy, some things are not matching up. At first it looks like the young woman, Rebecca, died from a drug overdose. But after speaking with several people, including her boss Mike Stone, they all say she would never use drugs. Things really heat up when Jessica finds that another body has washed up on shore and has identical marks just like Rebecca. How can these new cases have the same markings? How does Mike fit into this? Also, Jessica finds out that Rebecca was fired from her job, and no one wants the reason why to come out.
Jessica's hands get tied when the big boss informs her that he has closed the case on this and he has noted cause of death as an overdose. Jessica tries everything she can to convince her boss that this is not the case, but no one will listen to anything she has to say. Jessica is trying hard to figure out why these two cases are connected and why everyone is stopping her from fully finding out the truth.
Judy Melinke and T.J. Mitchell write a great book of mystery. FIRST CUT had a lot of hidden stories that somehow in the end all come together. This book had me guessing till the very end, and even then I was shocked.
Melinke and Mitchell really tell a great mystery. I would love to see another book with these same characters. Maybe there will be a sequel--I sure hope so.
SUMMARY
A young rookie medical examiner. A suspicious case. An underworld plot only she saw coming.

From the New York Times bestselling authors of Working Stiff

For San Francisco's newest medical examiner, Dr. Jessie Teska, it was supposed to be a fresh start. A new job in a new city. A way to escape her own dark past.

Instead she faces a chilling discovery when an opioid-overdose case contains hints of something more sinister. Jessie's superiors urge her to close the case, but as more bodies land on her autopsy table, she uncovers a constellation of deaths that point to an elaborate plot involving drug dealers and Bitcoin brokers.

Drawing on her real-life experiences as a forensics expert, Judy Melinek teams up with husband T.J. Mitchell to deliver the most exhilarating mystery of the year. Autopsy means "see for yourself," and Jessie Teska won't stop until she has seen it all—even if it means that the next corpse on the table could be her own.
---
What do you think about this review?
Comments
No comments posted.

Registered users may leave comments.
Log in or register now!