"Sometimes vanity can be deadly."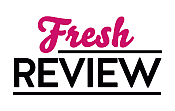 Reviewed by Teresa Cross
Posted May 21, 2020

A cozy mystery with some paranormal, what's not to love? THE HOUSE THAT VANITY BUILT by Nancy Cole Silverman, has characters whoe are amusing and loveable. That is why this type of mystery is my favorite. This is the second in the Misty Dawn series. You get the humor, the tad bit of suspense, and the heartwarming feeling from such down to earth, witty characters. Misty Dawn, the main character is refreshing as most of my other favorite cozies have younger characters solving mysteries and fixing the struggles that their society suffers.
Misty Dawn used to be a psychic for the stars in Hollywood, but now she uses her talents to help those in need with help from Wilson Thorne, her psychic charge. He can go behind the walls and hear and see what she can't. She receives a visit from a young girl desperate for her help. She lost her engagement ring and is in hope that Misty can tell her where to find it. Mist however sense that there might be more to this young lady's story than she is sharing. Coming into the word of the rich and famous, Misty finds out hidden secrets that puts her in some precarious situations. Can figure out the truth before it is too late?
Like all cozy mysteries, the ending may come as a surprise when you find out all the dirty little secrets in this enjoyable storyline. THE HOUSE THAT VANITY BUILT is a fun read that you can enjoy on the beach, out in the garden, or cozy by the fire. It is easy to follow and hard to put down. Even in the end, I must say I did not want to be done with this town and our dear friend Misty. I cannot wait for Nancy Cole Silverman's next story in the Misty Dawn series.
SUMMARY
Misty Dawn, a former Hollywood psychic to the stars, knows the dark and sometimes glamorous streets of Los Angeles are full of secrets, broken promises, and dashed hopes.
When a young woman comes to her door because she's lost her engagement ring and is afraid to tell her fiancé (the son of one of the world's biggest cosmetics empires), Misty senses it's no accident.
Together Misty Dawn and her psychic charge, Wilson Thorne, must not only sneak behind the walls of the Conroy Estate (aka The House That Vanity Built), but go beyond the veil where the luminaries have laid plans to seek revenge.
Murder, lust, and a quest for a fountain of youth are hidden inside a family's secret, one that threatens to upend the young woman's life, and quite possibly, Misty's as well.
---
What do you think about this review?
Comments
No comments posted.

Registered users may leave comments.
Log in or register now!