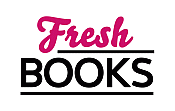 June blooms with love and intrigue
"An enticing concoction of tears, laughter, and romance!"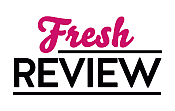 Reviewed by Miranda Owen
Posted May 20, 2020

THE TROUBLE WITH HATING YOU is a standalone romance by Sajni Patel. This is a great book for readers who enjoy the "enemies-to-lovers" trope, and good character-driven stories. The book refers to some type of sexual assault but doesn't describe it in any graphic terms, instead focusing on the fallout for the main character. Liya Thakkar is a biochemical engineer, and a strong modern woman living in a culture that is more reminiscent of nineteenth century England when it comes to the role of women in society. Liya and her family live in Houston, but she chafes against some aspects of her Indian culture. When, unbeknownst to her, her parents set her up for a dinner with the attractive and very eligible bachelor Jay Shah as a prelude to a possible engagement – it puts Liya on the defensive and sets up an "Elizabeth Bennet and Mr. Darcy" PRIDE AND PREJUDICE-type situation.
Sajni Patel tells this story from alternating perspectives so that the reader gets a better understanding of the two main characters. The author goes into detail explaining and describing the tragedy in both characters' pasts that still leave a mark on them today. For Jay and Liya, their mothers are extremely important to them but their fathers couldn't be more different. Liya's father has no respect for his daughter and is not the fierce protector he should be. For Jay, his late father was amazing and died saving his sons. Their relationship with their parents gave them wildly different perspectives on marriage and family. After seeing the way her father rules the home with an iron fist, and little respect for the women in his home, Liya is in no rush to build a similar situation for herself. Although he isn't rushing to get married, Jay has seen the loving relationships between his parents before his father's death and his brother's happy marriage. Although Jay is quick to defend Liya and avenge her, I like how Sajni Patel has Liya act with strength and defend herself as well.
THE TROUBLE WITH HATING YOU is an enticing concoction of tears, laughter, and romance. I couldn't put this book down because the characters were too compelling. I was as eager to see justice for Liya as I was for her and Jay to finally get together and make a match between them work. The supporting cast of friends and Jay's family members added an extra layer of depth and fun to THE TROUBLE WITH HATING YOU. I look forward to reading Sajni Patel's next book.
SUMMARY
Strong-willed and proudly single, an engineer walks out when her parents set her up with a lawyer -- but when work brings them together again, she just might give love a second chance.
Liya Thakkar is a successful biochemical engineer, takeout enthusiast, and happily single woman. The moment she realizes her parents' latest dinner party is a setup with the man they want her to marry, she's out the back door in a flash. Imagine her surprise when the same guy shows up at her office a week later -- the new lawyer hired to rescue her struggling company. What's not surprising: he's not too thrilled to see her either after that humiliating fiasco.
Jay Shah looks good on paper . . . and off. Especially if you like that whole gorgeous, charming lawyer-in-a-good-suit thing. He's also infuriating. As their witty office banter turns into late night chats, Liya starts to think he might be the one man who truly accepts her. But falling for each other means exposing their painful pasts. Will Liya keep running, or will she finally give love a real chance? Find out in this laugh-out-loud romantic comedy debut about first impressions, second chances, and finding the love of your life in the most unexpected way.
---
What do you think about this review?
Comments
No comments posted.

Registered users may leave comments.
Log in or register now!