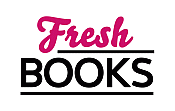 Hot, sizzling reads for July
"Paranormal with a hit of sci-fi makes for a fascinating read"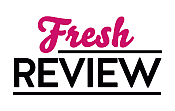 Reviewed by Annetta Sweetko
Posted May 14, 2020

Romance Paranormal | Romance Suspense | Fantasy Urban
Special Threat Assessment Team - STAT - has been set up to take down dangerous supernatural offenders, because there are some paranormal who have decided not to stay secret any longer. The more dangerous need someone strong, fearless, and smart to bring them down. Can STAT teams work with other paranormals who are good guys? Or will they keep the WOLF UNDER FIRE rather than learn trust?
STAT agent Jestina Ridley is with her team in London, investigating a strange kidnapping. While monitoring the radio, Jes hears her team being attacked. She is too late to save them and when she calls for back-up she finds herself with alpha werewolf and Navy SEAL Jake Huang and his team, or should we say, pack. Not sure she can trust them, with the echos of the fight her team fought still ringing in her ears, but she wants to know the truth. So trust will have to come - how could she guess he would become so much more than just a partner for this op.
WOLF UNDER FIRE is the start of a new series by author Paige Tyler. Ms. Tyler brings her talents to this new spin on her SWAT series and gives us a more international group. This is a good read, but you must remember that this is book one, so, therefore, it is a little draggy with the world-building, character introductions, and giving us all the background needed to make this a more comprehensive read. As with her SWAT series, the attraction between Jes and Jake is instantaneous, despite her distrust because he is a werewolf and she is not, and her job is hunting down troublemaking paranormals. Luckily for Jake, he is one of the good guys and his team is very good at their jobs and soon finds out who, or what, is causing the trouble. All the characters are well rounded, comprehensive, and as for the team, really likable. The bad guys, however, could be sympathized with but are such nasties that there is no doubt they are evil and must be stopped.
The romance, action, mystery, intrigue, world, and character-building will keep you glued to the pages and if you like a little sci-fi thrown into your paranormal reads then WOLF UNDER FIRE will hit all the right spots for you.
SUMMARY
For the cases no one else can solve, they send in the Special Threat Assessment Team
Supernatural creatures are no longer keeping their existence secret from humans, causing panic around the globe. To investigate, monitor, and—when necessary—take down dangerous supernatural offenders, an international task force was established: The Special Threat Assessment Team.
STAT agent Jestina Ridley is in London with her team investigating a suspicious kidnapping. Over her radio, Jes hears her teammates being savagely attacked. She runs to help, but she's too late. The only survivor, Jes calls for backup and gets former Navy SEAL and alpha werewolf Jake Huang and his new pack. Convinced that the creature who butchered her teammates was a werewolf, Jes doesn't trust them. But if they're going to uncover the facts and make it back home alive, she'll need Jake's help. And with everything on the line, Jes will have to accept Jake for who he is, or lose the partner she never expected to find...
---
What do you think about this review?
Comments
No comments posted.

Registered users may leave comments.
Log in or register now!