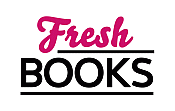 Hot, sizzling reads for July
"The Wolfe gets his revenge and his woman."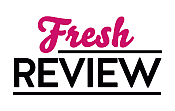 Reviewed by Annetta Sweetko
Posted May 14, 2020

Romance Military | Romance Suspense
Clarence Wolfe, a former Navy SEAL, is part of the Deep Ops team but he feels too BROKEN for anything but no-strings affairs. His SEAL unit was taken out by a land mine, but after finding out it was no accident, he has been biding his time to get revenge. One woman has to come along and change up his thinking a little, but he can't let her get hurt by his past.
Dana Mulberry is a reporter with a nose for delving out a story, but this time she is looking into the death of a friend. How could she even guess that following a trail to a sex club would put her right up against Wolfe? A place she very much wants to be, but not at this time, she is there to see someone. What was he doing in this kind of club? After sorting out what each was doing there, they plan to work together to get answers. Problem is that they are both very attracted to one another and Dana is really getting tired of being "just friends." She wants a chance to find out all there is about Wolfe and see if there is a chance for them.
BROKEN is a thrill ride just as all books by author Rebecca Zanetti are, but this is one readers have wanted for a long time. Having met Wolfe, the guy who carried Kat (yes, that is the name of his cat) in his pocket, scared people (including Dana when he first met and threatened her) and always seemed a little off, every fan wants to know everything. BROKEN will give you everything and then some. The ragtag Deep Ops group that is only holding on by a thread (it seems everyone wants to shut them down) stands beside, behind, and in front of each other no matter what and that is exactly what happens for Wolfe and Dana.
Often when a book is much anticipated, as I believe BROKEN was, they are disappointing. That is not the case with Wolfe and Dana's story, it is exactly everything expected and desired. Readers will get hit with various emotions, action, danger and drama, but we also get to hints of what is normal for the team. Wolfe serves up his famous latte's; Roscoe, the dog, doing his drunk dance and chew shoes; and a marvelous sweet steamy romance that was a long time coming. There is also the addition of a character or two that gives hope for fans of the Deep Ops series that there will be more to come.
Learn more about Broken
SUMMARY
Dangerous: Former Navy SEAL Clarence Wolfe's unit was taken out with a land mine. Injured and devastated, he hasn't been quite right since. Worse, the tragedy was no accident. All Wolfe wants now is to take down the man responsible. In the meantime, he's good with being the muscle for the Deep Ops team—and leading a steamy no-strings-attached personal life. Until one intriguing woman changes everything . . .

Determined: Reporter Dana Mulberry is on a mission to avenge the death of a fellow journalist. She's finally hot on a trail—right to a sex club—where she runs into . . . Wolfe? It seems both their leads have led to the same spot. To keep from blowing their covers, they'll have to at least pretend to have a little fun. Trouble is, they genuinely like each other. And that's way too risky for Wolfe, especially when, to his surprise, Dana agrees . . .

Complicated: Drawn to each other in ways they can't understand, Wolfe and Dana keep it professional—until they're shot at one night. And when their adventures land them both at the heart of corruption in D.C.—and at odds in their missions—they'll have to dig deeper than ever to succeed in their quests—and with each other . . .
---
What do you think about this review?
Comments
No comments posted.

Registered users may leave comments.
Log in or register now!