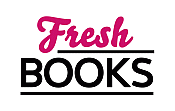 June blooms with love and intrigue
"A Spicy Hot Mystery"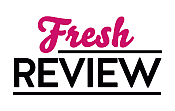 Reviewed by Alison Ellis
Posted May 14, 2020

Sophie is finally looking forward to some much needed time off, which is exactly what she doesn't get. Her ex-husband, Mars, comes to her asking for help. His client's wife is writing a cookbook with the help of a ghostwriter. Sophie wants to refuse but soon realizes she can't. With bathroom renovations that can't be put off any longer, she decides to accept the offer.
Tilly Stratford, a former celebrity and the wife of Congressman Wesley Winthrope, is almost done with her cookbook. Things were going great until Abby, the previous ghostwriter, seemingly disappeared into thin air leaving Tilly scrambling. While helping Tilly work through the remaining recipes, Sophie notices some odd codes amongst the finalized recipes. Are they connected to Abby's disappearance? When a body is found, and not Abby's, Sophie and her friends shift into detective mode to find the person responsible. As one situation spins into another and Sophie sifts through numerous suspects and scenarios, she finds out some people and things are not always as they seem.
THE DIVA SPICES IT UP is the thirteenth installment in the Domestic Diva mystery series and it is still going strong. As a fan of this series from book one, it always feels like a family reunion when another book hits the shelves. All of our favorite characters, ex-husband Mars, ex-boyfriend Detective Wolf, best friend Nina, and co-domestic-diva frenemy Natasha make appearances and they are all as intriguing and feisty as ever. THE DIVA SPICES IT UP intertwines various plotlines that bring in new faces and our beloved characters each in their own different way. Just when readers think they have the murderer pegged, Ms. Davis throws in another twist and we're right back at square one. Do not let the fact that this is the thirteenth book in this series deter you from picking it up if you are new to this series. There is enough backstory woven throughout to get readers caught up and get the gist of their past.
THE DIVA SPICES IT UP is a classic cozy mystery that readers will get hooked on from page one and they will devour until the last page. As an added bonus, there are twelve delicious recipes included at the end of the book.
SUMMARY
After a celebrity ghostwriter dies on the job, Old Town's favorite entertaining expert and sporadic sleuth, Sophie Winston, whips up an impromptu investigation in the new Domestic Diva mystery from New York Times bestselling author, Krista Davis . . .

Sophie never considered ghostwriting as a side gig, until former actress and aspiring lifestyle guru, Tilly Stratford, trophy wife of Wesley Winthrope, needs someone to write her celebrity cookbook. Sophie agrees, hoping she'll earn enough bread on this assignment to finish her bathroom renovations. But as it turns out, Sophie isn't the first foodie to get a taste for recipe ghostwriting, and if the marginalia are any indication, this project could be a killer . . .

Wesley claims professional ghostwriter, Abby Bergeron, suddenly abandoned Tilly's cookbook with no warning. But Sophie quickly discovers that Abby may be more ghost than writer now . . . and her disappearance was no accident. So Sophie cracks open a fresh investigation, but sifting the seasoned murderer from this sampling of salty suspects won't be easy. Will Sophie savor another case closed or will the culprit simply melt away?

Includes delicious recipes and entertaining tips!
---
What do you think about this review?
Comments
No comments posted.

Registered users may leave comments.
Log in or register now!