"A teenager gets the chance to turn her life around - and so does her mother"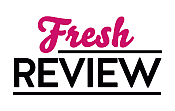 Reviewed by Clare O'Beara
Posted May 12, 2020

Romance Western | Romance Contemporary
Jessica Cook introduces us to the setting and series Turn Around Ranch which is a correctional ranch for troubled teens. Jessica blames herself and her single mother status and the idiot boy her daughter Chloe started seeing – everyone but Chloe, really. The fifteen year old girl was caught in a stolen car with an older stoned driver so it's a youth program or youth jail.
A COWBOY NEVER QUITS is a good motto for Wade Dawson. He's part of the big-hearted family running this ranch. Jessica seems like a pushy mom getting her daughter into the camp, but only out of worry. As the camp is short a cook, Jessica offers for the job, hiding her inexperience. Wade is among the staff who show her the ropes, keep her separated from her resentful daughter and even teach the office worker about being a cowgirl. Wade can't help thinking he'd like to know Jessica better – but she'll be leaving here when Chloe completes her time.
Chloe fell for a line, perhaps, or maybe the lad she likes really wants to see her again. She has to earn computer time by mucking out stalls and attending classes, but when she gets on line, there's no response from social media. What's happening to her friends, now she's cut off from the world? Were they really her friends anyway?
I thought for a while that this book A COWBOY NEVER QUITS must be a few books into the series, because there are so many characters with individual backstories. Just like you would meet in a normal town, everyone in town wants to know newcomers and share information; while the Dawson family are not a generic family, they include adoptees and people with varied health issues. Cindi Madsen has done a fantastic job of making everyone feel real, friendly and concerned. This first story is an adult romance but we also see the issue of teen relationships so this would be a great mother and daughter read. Provided the mom has had 'the talk' with her offspring of course. Actually, discussing the characters might be a lot less awkward than discussing your own family.
Enjoy this involving romance with cowboys, kittens and a horse called Rowdy. I'll be looking out for more books in the series. Cindy Madsen has written romances for adults and Young Adult novels so there is something for everyone.
SUMMARY
These hardworking cowboys give everyone a second chance...
When single mom Jessica Cook is at the end of her rope, she takes her 16-year-old daughter to Turn Around Ranch. The ranch has a great reputation for teen therapy, and Jessica prays there's room there for her and Chloe.
Wade Dawson's first priority is to keep the ranch afloat to help teens and their families. But he can't seem to keep his boundaries when it comes to Jessica—she's talked her way into a job on the ranch so she can stay near her daughter and her tenacity and courage are truly impressive. Not to mention she's a natural beauty and sparks fly whenever he's in her vicinity.
But as one crisis after another befalls the ranch, Wade is going to have to decide whether he can afford to let a woman get under his skin...
Excerpt
"Bring it, Jessica."
She filled her hands with the thick sludge, and when he dove around to the other side of the car for cover, she slid across the hood, hit the soggy ground on the other side, and threw for all she was worth. The mud ball smashed into his shoulder as he brought it up to block, drops hitting his neck and ear.
"Where'd you learn the slide-across-the-hood move?"
"Getaway driving. Not a stick shift vehicle, obviously."
"Obviously." He stalked forward. "But that leaves me no choice but to play dirty."
She backpedaled, her arms out in front of her. "I think we're both dirty enough."
He lunged at her, and she let out a high-pitched squeal she wasn't proud of, but there it was anyway. Her feet slipped as she turned to run, and she was going down—before he even got hold of her too, dang it.
Mud squished between her fingers in the grossest of ways. Come to think of it, with all the cows and horses, there was undoubtedly a fair amount of manure mixed in.
She rolled onto her butt and peered up at Wade's smug expression. "This doesn't mean you win. If anything, gravity does."
He laughed and extended a hand.
She clamped on, let him pull her halfway up, and then jerked, throwing her weight back. Her butt hit the ground hard for as squishy as it was, but it was worth it when Wade tumbled down with her.
She flung mud as she scrambled away, but he caught her foot and dragged her to him. Then she was on her back and he was over her, his palms braced on either side of her head. They were both filthy, and she knew she should care, but it only made her get the giggles all over again.
She brought up one knee and pushed to sit using her palms, right as he shifted slightly forward, causing their hips to bump together. His gaze dipped to her mouth, and her giggles died in her throat.
Her mind did a quick one-eighty, thinking back to when he'd first mentioned driving a stick shift. She'd joked it'd been a long time, long enough she worried she'd forgotten how, and she hadn't been talking about a truck.
It'd been so long since she'd even been this close to a man, and sure, this one pissed her off sometimes. But then he'd say something funny, or he'd give her a look, and… Her heart beat faster. They were already filthy, and her body whispered that it was onboard with exploring all meanings of the word.
Her breaths came out labored, and she noticed his were just as ragged.
Did he move closer? Did she?
Did it matter?
---
What do you think about this review?
Comments
No comments posted.

Registered users may leave comments.
Log in or register now!