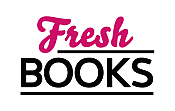 October ushers in great books with holiday themes!
"A complex situation in this romance around a tobacco firm"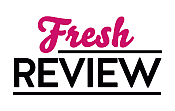 Reviewed by Clare O'Beara
Posted May 12, 2020

Big money and big ambitions rule the family in the impressive first book in the Jackson Falls series. A hardworking man bought a tobacco farm and made good. Now he throws his aging weight around, trying to control his daughters' lives. India Robidoux escaped through her talent for violin, but when FORBIDDEN PROMISES opens she's between orchestral tours and arrives home. Her brother Byron is about to announce that he's running for political office, and everyone else is under orders to be supportive and suitably demure. If India had known, she'd have stayed away.
Travis Strickland came to work for Robidoux Tobacco as a youth, and while he always knew he'd achieve, marrying into the family of Grant Robidoux gave him an elevated status. Only, he fell in love with India, but was pressured to wed her older sister Elaina. After a few years, they divorced. While Travis is still Byron's friend and right-hand man, he can't contemplate the complications that would ensue if he got too close to India again.
I genuinely admire people who work hard, follow their dreams, and succeed. But Grant, to my mind, is now so used to having orders obeyed that he tries to run his talented family like business staff. I would not be at all surprised if he had their rooms bugged. Elaina didn't endear herself to me by being cool to her musically gifted sister – envy? and the lady barely cracks a smile through the entire story. Seems like money can't buy happiness.
I was surprised that India doesn't put in a couple of hours of violin practice each day. Her colleagues from the orchestra never call her, and while she plans to move on to Los Angeles, there are always more musicians than places. She's just dropped her world and doesn't seem concerned. And Travis, although he now has a legal practice and is involved in criminal cases, doesn't put in the behind the scenes hours of work that we see in courtroom thrillers. The pair of them seem to float from one social event to another, musical, art, or party, happening to meet and happening to find electricity. This is an adult romance in a multicultural setting, but I like the contrast with Travis's impecunious relatives, some of whom are frankly dodgy. Nobody's pretending either family is perfect. Synithia Williams has built a community around a tobacco firm in FORBIDDEN PROMISES, quite sensibly mentioning that the firm will have to diversify. If you enjoy forbidden romance, this complex tale will certainly grab your attention.
SUMMARY
What do you do when you want the one person you can never have?

Get in and get out. That was India Robidoux's plan for this family visit. But when her brother needs her help with his high-profile political campaign, India has no choice but to stay and face the one man she's been running from for years—Travis, her sister's ex-husband. One hot summer night when Travis was still free, they celebrated her birthday with whiskey and an unforgettable kiss. The memory is as strong as ever—and so are the feelings she's tried so hard to forget.

Travis Strickland owes everything to the Robidoux family. There's nothing he wouldn't do for them—his divorce could never change that. Still, he has one regret. Impulsive and passionate, India always understood him better than anyone else. And the longer they work together on the campaign, the more torn he is. Coming between her and her sister is out of the question. But how can he let love pass him by a second time?
---
What do you think about this review?
Comments
No comments posted.

Registered users may leave comments.
Log in or register now!