"Fierce werewolves fighting the bad guys for love and family!"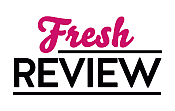 Reviewed by Miranda Owen
Posted May 9, 2020

NIGHT OF THE BILLIONAIRE WOLF is the third book in Terry Spear's "Billionaire Wolf" series. The billionaire in this story is werewolf and mogul Lexi Summerfield, creator of Clair de Lune Cosmetics. This is a tangled tale involving all sorts of assassins and hired goons looking to take out Lexi and her family members. A chance encounter, while out in the woods searching for her father, brings bodyguard and good-natured hunky werewolf Ryder Gallagher into her life. Terry Spear balances the action and danger associated with being on the run from bad guys, and the expected kinks to work out in a new relationship when one person has more money and status than the other. For me, the mix works, and NIGHT OF THE BILLIONAIRE is both entertaining and exciting.
Drug lord Joe Tremaine killing somebody, and Lexi's father witnessing it and subsequently having to go into the Witness Protection Program is a catalyst for everything that happens in this story. Under normal circumstances, Redwood National Park would make for a beautiful and peaceful backdrop for a story about friends getting together and a new romance blossoming. Unfortunately for Lexi, her life is more complicated than that. She's there with her bodyguard/personal assistant Kate to pick up a message from her father. The arrival of hired thugs, and a nosy reporter, keeping tabs on her makes things ten times more difficult. While I don't normally go looking for novels with a lot of suspense, there is some comfort in the fact that Lexi and Kate are both werewolves and capable of adequately defending themselves against the human bad guys. When Lexi first meets Ryder, she thinks he's hot, but possibly another complication she doesn't need. Previously the men interested in her have been more interested in her money than anything else. Over the course of the book, Ryder proves the strength of his character and the depth of his attraction to Lexi. Rather than the stereotypical arguments when a female character has more many or a higher status than the hero, both characters are pragmatic and amiable. All the good guys work as a team to defeat the bad guys.
NIGHT OF THE BILLIONAIRE WOLF is a thrilling tale of fierce werewolves fighting the bad guys for love and family. This book has amusing vignettes that lighten things up a little in between all the shootouts and intrigue. I look forward to hopefully one day reading stories about characters like Kate and Mike in future books.
SUMMARY
USA Today bestselling author Terry Spear brings you a shifter world like no other
It's not easy being a billionaire, a wolf shifter, and a woman...
Lexi Summerfield built her business from the ground up. But with great wealth comes great responsibility, and some drawbacks Lexi could not have anticipated. Lexi never knows who she can trust... Even on vacation, Lexi has a hard time trying to relax. And for good reason—the paparazzi are dogging her, and so is someone else with evil intent.
Then Lexi meets bodyguard and gray wolf shifter Ryder Gallagher, who's also vacationing at Redwood National Park. When the two run into each other on the hiking trails, and then serendipitously rescue two bear cubs, Lexi feels safe for the first time in she can't remember when. But secrets have a way of surfacing... With the danger around Lexi escalating, Ryder will do whatever it takes to stay by her side...
---
What do you think about this review?
Comments
No comments posted.

Registered users may leave comments.
Log in or register now!