"A compelling look at a fractured family."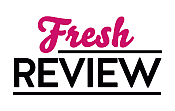 Reviewed by Sandra Wurman
Posted May 7, 2020

Contemporary Women's Fiction | Women's Fiction
Sounds like a simple premise, but this is Barbara Delinsky, so forget about simple. Simply marvelous would be so much more appropriate. Readers are whisked away to Bay Bluff, Rhode Island, visiting family for a week – hence A WEEK AT THE SHORE.
Mallory Aldiss and her thirteen-year-old daughter Joy are making a surprise visit to Bay Bluff to check on her aging father. His behavior is causing problems and angst. And as it upsets Mallory, she knows it is prudent to see what is going on. Add to that Joy is bursting to see Bay Bluff. In thirteen years, neither have set foot in Mallory's hometown. Mallory entertains her sisters Anne and Margo in the safety of her home in New York. Returning is sure to dredge up memories, good and bad. And of course, facing people she hasn't seen in years – for some, now going on twenty. Perhaps this will be an opportunity to go back to a place that holds a lot of memories and make some new ones.
However, once she's back, Mallory must face new realities. Her father hasn't changed since the early years but there is a new connection being forged. Joy is loving having family around. And there are people in Bay Bluff whose images in Mallory's mind may be softening.
These three sisters grew up in Bay Bluff. Their father, a lawyer and judge, ruled the family like his courtroom. Their mother seemed to allow him to rule the rose until events change the entire family dynamic. Those events are central to A WEEK AT THE SHORE. Secrets have so many facets and unfortunately, they tend to fester.
The sisters, Margo, Mallory, and Anne, each had such a different place within the family and in their reactions to what happened twenty years ago. Mallory and Margo carved out new independent lives. Anne stayed with her father. And now Mallory is back trying to find some truths. Time is not on her side. Her visit has a small window of a week. Her dad's memory is questionable and her welcome home is shrinking daily. Her sister Anne makes no attempt to hide the fact that her help isn't welcome and there is that feeling that Mallory can't escape from that Anne is wary of her help and questions. All three sisters had enormously different relationships with their parents. Some secrets are best left unknown or are they? And it doesn't help matters that the next-door neighbor and one-time friend Jack would really like to unlock those secrets.
A WEEK AT THE SHORE is a discovery of not only who these characters are but how they got there and luckily, we have Barbara Delinsky to lead us on the path to discovery. Simply put Barbara Delinsky constructs some of the best characters and their interpersonal relationships make the pages just fly by. A WEEK AT THE SHORE is a beautiful story. Like life, there is beauty and ugliness but A WEEK AT THE SHORE handles the truth.
SUMMARY
In her new bestseller, New York Times bestselling Barbara Delinsky explores how lives and relationships are forever changed when three sisters reunite at their family Rhode Island beach house.

One phone call is all it takes to lure real estate photographer Mallory Aldiss back to her family Rhode Island beach home. It's been twenty years since she's been gone--running from the scandal that destroyed her parents' marriage, drove her and her two sisters apart, and crushed her relationship with her first love. But going home is fraught with emotional baggage--memories, mysteries, and secrets abound.

Mal's thirteen-year-old daughter, Joy, has never been to the place where Mal's life was shaped and is desperate to go. Fatherless, she craves family and especially wants to spend time with the grandfather she barely knows.

In just seven watershed days on the Rhode Island coast three women will test the bonds of sisterhood, friendship and family, and discover the role that love and memory plays in defining their lives.
---
What do you think about this review?
Comments
No comments posted.

Registered users may leave comments.
Log in or register now!