"A delightful, sexy, hilarious rom-com... Mia Sosa delivers!"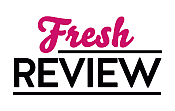 Reviewed by Danielle Dresser
Posted May 7, 2020

Lina Santos is a skilled wedding planner--she takes disasters and makes them into miracles, she knows what a couple wants before they do, and she wants to take her career to the next level by becoming the wedding planner for an exclusive luxury hotel chain in Maryland. She's floored when she walks into an interview and sees her ex-fiance, Andrew, who left her at the altar three years ago, and his younger brother Max, who convinced Andrew getting married wasn't the right thing to do. She's still pissed at them, but Lina is determined to get through this pitch process and get the perfect job.
Max Hartley needs this project to go well to prove to his mother (who's also his boss) that he can handle a marketing project from start to finish without his brother Andrew's help. He agrees to work with Lina and decides to put their fraught history aside so he can take the lead on working with this lucrative hotel chain. He's never forgotten how things went down the morning of his brother's disastrous wedding and hopes that he and Lina can work together and get the job done.
Spending more time together, Lina and Max are surprised to find out they not only work well together, but they could potentially be friends. And when their mutual respect turns into a growing attraction, neither is sure what will happen next. Can Lina fall for her ex's brother--the man she believes is the reason she was abandoned at her own wedding? Can Max get out of his brother's shadow if he's attracted to the woman he took for granted all those years ago?
THE WORST BEST MAN by Mia Sosa is a delightful, sexy, hilarious rom-com! Writing an actually funny romantic comedy is hard, and Mia Sosa delivers. From the moment Lina and Max realize they will be working together to their incredibly satisfying HEA, Sosa deftly adds humor that balances perfectly with the dramatic elements and steamy scenes. Lina and her Brazilian American family are wonderful. They know how to bring each other down a notch, but also how to loyally support one another no matter what. Max's complicated relationship with his brother is also explored, as well as the way he interacts with his mother both as a boss and head of their family. The situations and shenanigans are original, entertaining, and showcase how Lina and Max fall in love. It's genuine and heartfelt, and there's no question these two belong together. That being said, it takes until almost the last page for these characters to figure out how to make things work, and it's a joy from start to finish. Highly recommended!
SUMMARY
A wedding planner left at the altar? Yeah, the irony isn't lost on Carolina Santos, either. But despite that embarrassing blip from her past, Lina's offered an opportunity that could change her life. There's just one hitch… she has to collaborate with the best (make that worst) man from her own failed nuptials.
Marketing expert Max Hartley is determined to make his mark with a coveted hotel client looking to expand its brand. Then he learns he'll be working with his brother's whip-smart, stunning—absolutely off-limits—ex-fiancée. And she loathes him.
If they can nail their presentation without killing each other, they'll both come out ahead. Except Max has been public enemy number one ever since he encouraged his brother to jilt the bride, and Lina's ready to dish out a little payback of her own.
Soon Lina and Max discover animosity may not be the only emotion creating sparks between them. Still, this star-crossed couple can never be more than temporary playmates because Lina isn't interested in falling in love and Max refuses to play runner-up to his brother ever again...
---
What do you think about this review?
Comments
2 comments posted.
Re: A delightful, sexy, hilarious rom-com... Mia Sosa delivers!

Great review & I love the premise of the book! Can't wait
to read it!
(Sharlene Wegner 1:10pm May 12)
Oh man! Great review! I can't wait to read this....love this
trope! Thanks!
(Kathleen Bylsma 7:53pm May 12)
Registered users may leave comments.
Log in or register now!